Cost-Justifying Your New Golf Membership
Many people who contemplate a membership at a private golf club grapple with their need to cost justify the investment. To that, I say, give up. You can't do it. You can calculate number of rounds, average cost per round, number of golfers in your household and how often they would have to play per year to justify the investment.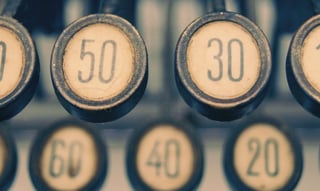 You can go the ROI route and say, "if I'm able to generate "X" number of dollars in new business revenue, I can pay for it," yet chances are, you'll never reach a number that satisfies you and you know what? That's okay. Let it go. After all, are your friendships predicated on how much money your buddies will be able to help you generate? I'm here to tell you, you won't cost justify it and that's okay. Like so many other things in life, you can not cost justify a golf membership just as you can't cost justify:
The value of lifelong friendships

One on one time with your teenage children

Lifelong memories of your parents

Passing on valuable life lessons of virtue, honesty and competition

Date nights with your spouse or significant other

Watching your child learn and develop lifelong skills

Spending a couple hours with your best friend

Family night

Playing with your children, even if it's just three holes

Sharing life stories

Quiet time walking a course alone

Making new friends
You see, there are plenty of moments and aspects of our life that we can not cost justify. We simply accept them as wonderful and beautiful life moments. What your golf club does, is bring all those moments together and it unites people through a common passion for the game. Ironically, those who will take out the calculator to figure out initiation fees, monthly dues and food minimums are missing the boat.
The aspects of a golf membership that are most valuable can not be found in arithmetic, rather they are found in the relationships that are created and forged over the years between family and friends. The value is interlaced in the stories passed on through generations of family members who have played golf together, laughed together and created life memories together. Last time I checked, those experiences don't have price tags. They are priceless, timeless treasures that pay you back, not in dollars and cents, but in moments of joy that deliver a return on investment over and over again.
Hazeltine National Golf Club is a private golf club located in Chaska, Minn., about 30 minutes southwest of downtown Minneapolis. The club opened in 1962 with a mission to build and maintain a golf course suitable for the conduct of national championships. Hazeltine is one of only two courses in the United States to have hosted the U.S. Open, PGA Championship, U.S. Senior Open, U.S. Women's Open, U.S. Amateur, and Ryder Cup. Hazeltine's meeting and event space, golf shop and specified services in the learning center are open to the public. More information about becoming a member at Hazeltine is available at www.hazeltinenational.com.
Topics: Golf Tips