If you've been searching for the best private golf club for you and your family you've probably noticed that different clubs have different amenities to offer. This is true, whether you're searching for a private golf club in Minneapolis or Manitoba, golf clubs tend to offer different services and activities along with its golf course. Yet, how do you know what golf club is right for your family and for you? Are all private golf clubs and country clubs the same? Not exactly. Here are five things to consider when researching private golf clubs:
What golf club is right for you?
The golf course
It seems obvious, but it's interesting how often people will make a significant decision like this without considering the golf course. Just because it's a private golf club doesn't mean that the golf course is top notch. If you're seriously considering membership, ask the membership director for an opportunity to play the course. Even if you've played the course in a charity golf event, go out and play it on your own using your own golf ball and ask yourself these questions:
Will I be happy playing this golf course every day?
Will I get tired of playing this course?
Will I be proud to take friends, family members and business associates on this course?
Is the course well-maintained?
Will my wife and kids enjoy playing this golf course?
It's also a good idea to check the practice facilities. Some private golf clubs have limited practice facilities where you can't use a driver or hit balls more than 200-yards. At first this may not seem like a big deal, but if you need to sharpen your game, you'll be happiest in a practice setting that allows you to use all the clubs in your bag!
The golf club staff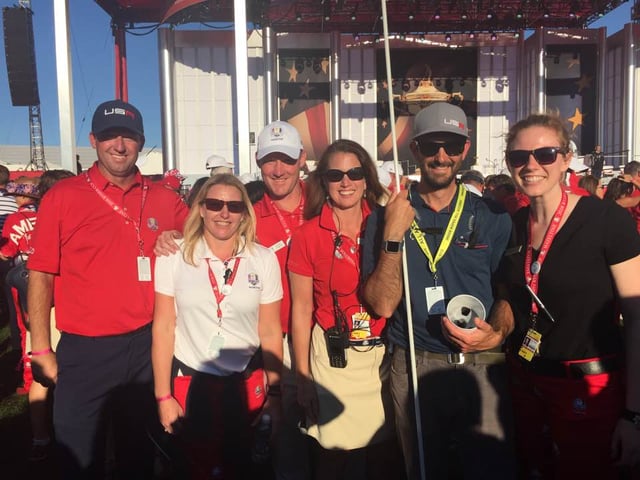 If you want a good read on the "vibe" of a golf club, talk to the staff. The way they speak to members and guests is a fairly good indication of the overall vibe of the members. For example, a formal staff that feels stiff and rigid may be representative of its membership. While the same may be true with a super relaxed and casual staff. What feels right for you and where do you fall on that spectrum? Making sure your personality matches that of the club may be one of the most important decisions and it often begins with the tone of the staff.
The Dining Experience
This may come as a surprise to you, but it's generally known among many members of private clubs that country club food is not as good as people may think. Why? Who knows?! Be sure to have a meal at the club and begin with the menu - is it boring, uninteresting and predictable? Then, sample some food and ask yourself if you'd be happy to pay the same price for the same meal at your favorite restaurant. You should be able to answer that question with a resounding YES! When perusing the menu also ask yourself if it's the right balance of familiar and inventive for you and your family? Also, if you're someone who is "health aware" when it comes to your diet, you may want to be sure the staff is using natural and seasonal products. After all, there's nothing like a high quality, "made from scratch" meal! Remember, most private clubs will have a food minimum and if you are pre-paying your meals you want to be sure you're enjoying the food that you're eating.
Family friendly
Not all of us need our golf club to be family friendly (read: kid friendly), but that alone is a wonderful filter. If you've reached a point in your life at which kids are better seen than heard, then you know that you will probably not be happy playing behind a foursome of kids, or parents with their children.
On the other hand, if you're hoping to introduce your children to golf, or help them grow their love of the game of golf you'll want to be sure the golf club you join welcomes them. You'll see that in the list of kids activities and you'll definitely notice it on the menu in the dining room.
You'll also want to understand the club's rules for adult children. At what age can kids still be part of your membership? Are there special incentives for your kids to join once they're beyond that threshold? Finally, are there special guest rates for family members? Perhaps you have relatives that visit periodically and would like to treat them to a day on the course, be sure to understand those charges and any limitations.
The members
If you're unfamiliar with the golf club find out who are members and whether you seem to have similar interests and lifestyles. You can do this by playing a round with a member, or when you enjoy a meal in the dining room. Most golf clubs have a feel or vibe that you can sense when you're among members. Do they seem to be people that you would be happy to call your friend? Remember, so often members of private golf clubs meet other members who become lifelong pals. Is your newest lifelong buddy at the golf club you're considering? Obviously, when you have a friend who is a member of the club or if you're going tojoin a golf club with other friends, you'll have some golf partners on the day you join. If you don't know anyone at the golf club, ask people in the community their impressions to get a sense of how the members are perceived.
Joining a golf club is a commitment and one that you want to feel good about. Remember, just because the golf club is private doesn't necessarily mean that it's right for you. Take the time to do your research and make sure you and your family will be able to enjoy the experience to its fullest.
Hazeltine National Golf Club is a private golf club located in Chaska, Minn., about 30 minutes southwest of downtown Minneapolis. The club opened in 1962 with a mission to build and maintain a golf course suitable for the conduct of national championships. Hazeltine is one of only two courses in the United States to have hosted the U.S. Open, PGA Championship, U.S. Senior Open, U.S. Women's Open, U.S. Amateur, and Ryder Cup. Hazeltine's meeting and event space, golf shop and specified services in the learning center are open to the public. More information about becoming a member at Hazeltine is available at www.hazeltinenational.com.
Topics: Golf Tips