Event planning is complicated. So much goes into planning a dinner, shower, or other celebration, that the most important way to stay on top of everything is to get organized from the very beginning. And we have a handy tool to help. The Event Template we use at Hazeltine National Golf Club has stood the test of time – not to mention hundreds of catered events. Filling it out will help you understand your goals, priorities, and set your budget, so here are some of the key details to cover.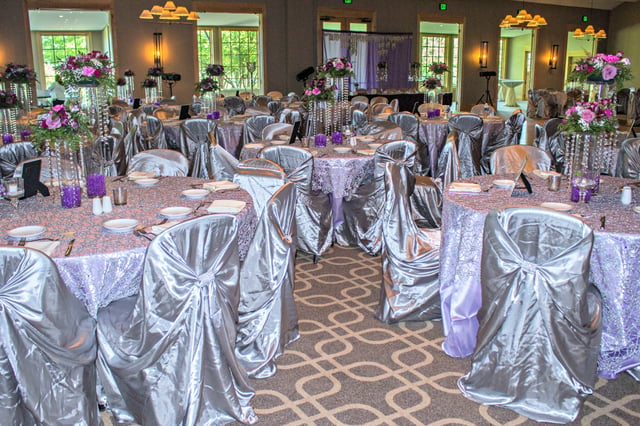 DOWNLOAD THE HAZELTINE EVENT PLANNING TEMPLATE
Event purpose

Before anything else, you must identify the true purpose for holding the event. It sounds simple, but can be an early stumbling block. If you have a true grasp on the "why" of the event, it will have a major benefit on marketing and pleasing the attendees. Is it really all about raising money, honoring the guest of honor, or maybe it's going above and beyond the expectations of the event attendees and sponsors with memorable food, activities or entertainment. Whatever "it" is, it's important to understand that purpose and then make it the center of everything in your event planning.
Event description

An accurate and enticing description of the event will also help its success. This will not only be used for planning purposes, but it can also be used for marketing materials or media coverage about the event. What will happen at the event? What food will be served? A mouthwatering description of the menu can help people get excited about the event. Include relevant information like speaker bios and a timeline of events, if a few different things will be going on. This is your opportunity to "sell" what you're doing, but only if you "know" what you're doing.
Target audience

Part of successful event planning is also identifying your target audience. If it's a black-tie event with a lot of wealthy guests, for example, an upscale sit-down dinner might be more appropriate than a buffet-style meal — depending on the rest of the agenda and event. Whatever the goal of the event, there's always a target audience. Those people need to be kept in mind during the planning process. Remember that you're planning this event for them, and if they don't have a good time, your event can't be considered a success.
Sponsor goals

Money, and therefore sponsors, make the event world go 'round. Many events need sponsor support. Try to find sponsorship ideas that might have value for event attendees. The better the match, the better the event will feel for attendees, and the more valuable it will feel for the sponsors.
Try to set goals for the sponsorship money, especially for fundraising events. Perhaps look at raising 50 percent or more of the event's revenue through sponsorship rather than relying so much on ticket sales. Put a focus on sponsorship and crunch the numbers in planning, and it will help in the long run.
Attendance goals

Keep in mind how many people the event can accommodate or how many people would make up an ideal attendance figure that will help with the overall goal of the event. Once you have your target audience figured out, you can do some other research for the event to make sure you get high attendance numbers. Look at convenient locations, make sure there aren't any major conflicts with other industry events that would keep attendees away, even bad weather or road construction (which isn't always very predictable) could hurt attendance. Figure out how many people you would like at the event. Usually, a minimum of 35- to 45-percent of people invited will attend.
All of these items are extremely important to know and to plug in to the template. Without them, it will be difficult to find the right place to hold the event and then make sure that all of the other details fall into place after that.
Hazeltine National Golf Club is a private golf club located in Chaska, Minn., about 30 minutes southwest of downtown Minneapolis. The club opened in 1962 with a mission to build and maintain a golf course suitable for the conduct of national championships. Hazeltine is one of only two courses in the United States to have hosted the U.S. Open, PGA Championship, U.S. Senior Open, U.S. Women's Open, U.S. Amateur, and Ryder Cup. Hazeltine's meeting and event space, golf shop and specified services in the learning center are open to the public. More information about becoming a member at Hazeltine is available at www.hazeltinenational.com.
Topics: Events