To serve or be served, that is the question!
Planning the right meal for a gala can be intimidating - especially if this is the first time you've taken on this challenge. Worrying about head count, special food requirements and arrival time for hundreds of people can be daunting, no doubt. Your catering director should be able to provide excellent food choices and advice for your gala. One critical decision is helping you determine when you should have a buffet and when you should have a plated meal. It's a decision that could change the complexion of your event.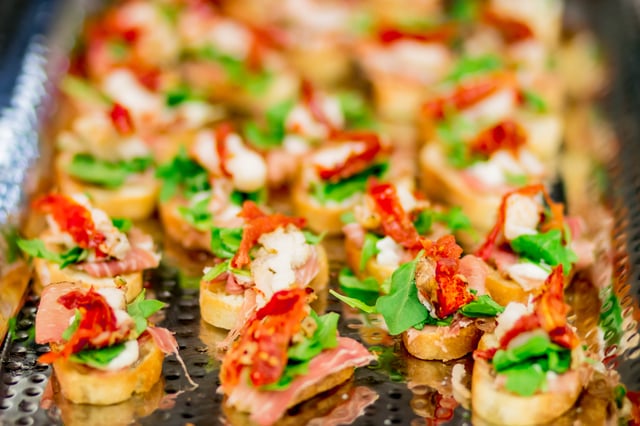 Hazeltine National Golf Club Catering Manager, Jan Hillius says buffets and plated meals can both be equally fabulous for your gala. There are 4 things Jan says you need to consider when deciding which is best for you:
Consider the style of your event - is it formal or informal?
Understand your space and time - often buffets take more space and can also take more time than a plated meal.
Know your audience - Are there elderly or small children?
Variety - If you need to offer variety for your group, this can also help steer you one way or the other.
Corporations and organizations have many choices when it comes to choosing the best gala venue in the Twin Cities. Just remember that it's important to work with a team that understands the nuances of your event so they can make the proper recommendations to you to make yours an affair to remember!
Hazeltine National Golf Club is a private golf club located in Chaska, Minn., about 30 minutes southwest of downtown Minneapolis. The club opened in 1962 with a mission to build and maintain a golf course suitable for the conduct of national championships. Hazeltine is one of only two courses in the United States to have hosted the U.S. Open, PGA Championship, U.S. Senior Open, U.S. Women's Open, U.S. Amateur, and Ryder Cup. Hazeltine's meeting and event space, golf shop and specified services in the learning center are open to the public. More information about becoming a member at Hazeltine is available at www.hazeltinenational.com.
Topics: Galas