He popped the question. You said YES! Enjoy the moment and savor the memory. Spread the news to your family and friends, to his family and friends. Let your loved ones know of your special news and take a little time to just celebrate. Then, it's time to get down to work. You have a wedding to plan, but where do you start? Here are 5 important things to do when planning a wedding.
First steps in planning your wedding
Set your budget
Talk about the budget right away because your budget will dictate many of the big decisions that need to be made. Many couples don't do enough planning and discussing ahead of time and then find out their budgets are way off and that leads to stress. A good starting point is with your guest list. There is clearly a huge difference in price for a sit-down dinner for 100 versus 250 guests. Bottom line is you need to have a candid conversation with everyone involved – both sides of the families, as to what is a realistic budget for your big day and who plans to help pay for what.
Do you need a consultant?
You may also want to consider when discussing your budget whether you hope to hire a wedding consultant or if you plan to do most of the legwork yourself. Planners have a range of services at varying prices. The benefit of a planner, most would agree, is that they have a lot of resources and contacts, are familiar with service contracts and special event lingo and can save you some time and worry. Let's face it, we live in a fast-paced world and a wedding planner can help ease your mind and ensure your special day goes off without a hitch.
Timing and location of your wedding and reception
Address the when and where. Here in Minnesota, wedding venues are most popular in - you guessed it - the spring, summer and fall! No surprise, yet many brides have dreamed about a certain kind of wedding - at an exclusive golf club, on a beach somewhere or at their family's place of worship. If you're hoping for a Saturday in June or September you may need to plan out at least 18-months or more, as those are popular times for weddings.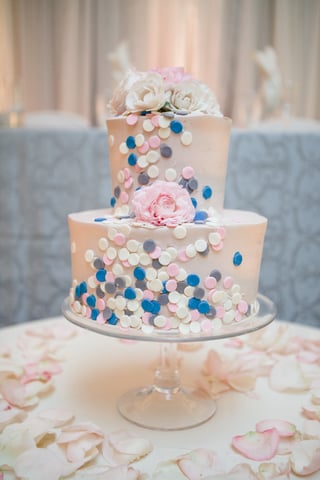 If you don't want to wait that long, you may need to settle for a different time of year in order to have the venue of your choice. If you are dead set on your family's home church for the wedding itself, start there and see what dates are available and book it. If you're heart is set on a specific venue for the reception, find out what dates are available and then start looking for a church. Regardless of which comes first, the church or reception site, remember you will need to have a general idea on your guest count when choosing these locations. And you should be open and ready to compromise on the date, the location or both!
Confirm photographers, videographers and florist
Once your date and place is decided upon, secure your photographer, videographer and florist. You don't have to make huge decisions on what packages you want from these vendors just yet, but you do want to have them confirmed for your big day.
Start PINNING!
This is where the fun starts. Look for ideas on Pinterest or bridal magazines to help you figure out what exactly you want for your wedding day. What is the style and feel of the wedding you want – rustic, vintage, mode - keep the ideas coming so when it's time to choose invitations, linens and centerpieces you will have a good idea on what you love and want for your wedding day.
In general your wedding dress should be ordered 9-12 months in advance, and your bridesmaids dresses about 6 months out. Based on the fact that the average engagement is now 13-18 months long, once your big decisions are made, you can take a breather and just enjoy. Congratulations and happy planning!
Hazeltine National Golf Club is a private golf club located in Chaska, Minn., about 30 minutes southwest of downtown Minneapolis. The club opened in 1962 with a mission to build and maintain a golf course suitable for the conduct of national championships. Hazeltine is one of only two courses in the United States to have hosted the U.S. Open, PGA Championship, U.S. Senior Open, U.S. Women's Open, U.S. Amateur, and Ryder Cup. Hazeltine's meeting and event space, golf shop and specified services in the learning center are open to the public. More information about becoming a member at Hazeltine is available at www.hazeltinenational.com.
Topics: Weddings