The largest snowfall in seven years dumped a foot of snow on the course earlier this week. Regardless, preparation for the next golf season continues on all fronts. This week, we focus on enhancing communication for more collaboration.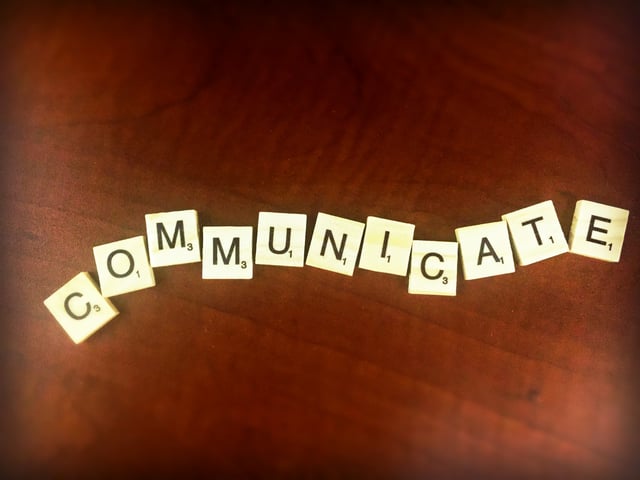 "How can we improve communication?"
Good organizations strive to continually improve communication. The more we know, the more successful we are. No matter how well you think you communicate, there's always room for improvement. One way Hazeltine's grounds crew is working to improve communication is by automating the job board.
What's a Job Board?
A job board, in the context of Hazeltine's golf course, is a list of projects or jobs that need to be completed. Some jobs are daily tasks, while others are larger projects. Some courses have a designated employee who's sole job is to hand out the day's jobs to other staff members.
Hazeltine has used a large white board in the Turf Center to communicate the day's jobs to staff. It lists the jobs to be done, and the person responsible to complete the task.
Manually Tracking Project Hours
Historically, turf staff has tracked their work manually. They note the job they worked on, date, and duration of time required to accomplish the task. This information is manually tabulated and then used to project the number of hours and people needed to accomplish a job, which is used for future staffing and scheduling.
With daily turf routines starting well before the course opens, and continuing beyond course closing, the amount of data generated is substantial. Here's Joey organizing and tabulating the data. (He volunteered for this job!)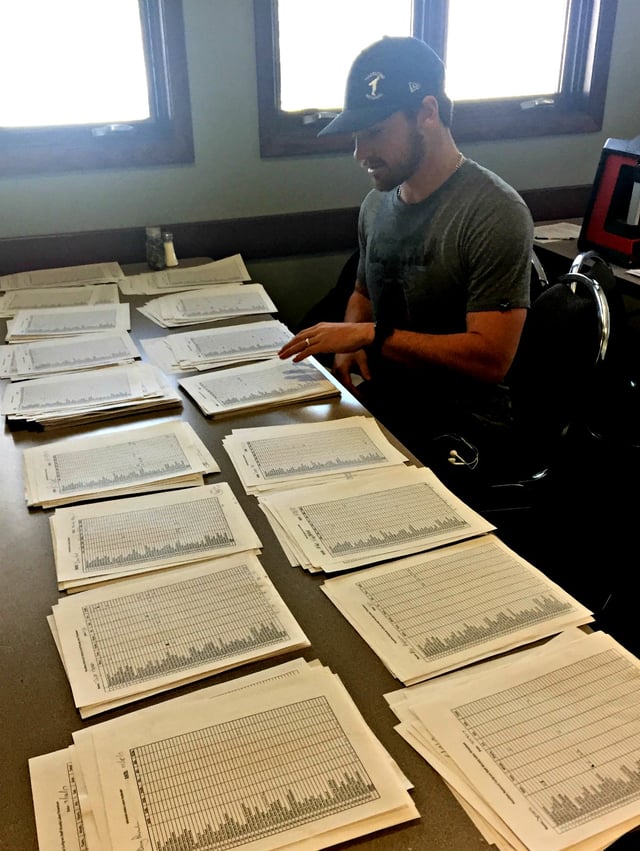 The tabulated data is entered into a spreadsheet and is used for planning the upcoming season.
Automating the Job Board
This season, instead of using the white board, the job board will be digital. Employees will log in and see what needs to be done. They will enter their time when complete, providing a rich data source for future planning. Automating the jobs provides staff with a better sense of current and future projects. It will offer real time status updates. But best of all, it offers another method to colloborate. Staff can share feedback, which can be seen by all. The jobs will rotate, and staff will have an opportunity to try different tasks.
Not only does this keep routine work interesting for staff, but with fresh eyes on a project, new ideas and perspectives will surface to inform best practices.
So while Joey will need a different off-season project next winter, the turf staff–and members–will realize the benefits of improved communication and collaboration this season.
Hazeltine National Golf Club is a private golf club located in Chaska, Minn., about 30 minutes southwest of downtown Minneapolis. The club opened in 1962 with a mission to build and maintain a golf course suitable for the conduct of national championships. Hazeltine is one of only two courses in the United States to have hosted the U.S. Open, PGA Championship, U.S. Senior Open, U.S. Women's Open, U.S. Amateur, and Ryder Cup. Hazeltine's meeting and event space, golf shop and specified services in the learning center are open to the public. More information about becoming a member at Hazeltine is available at www.hazeltinenational.com.