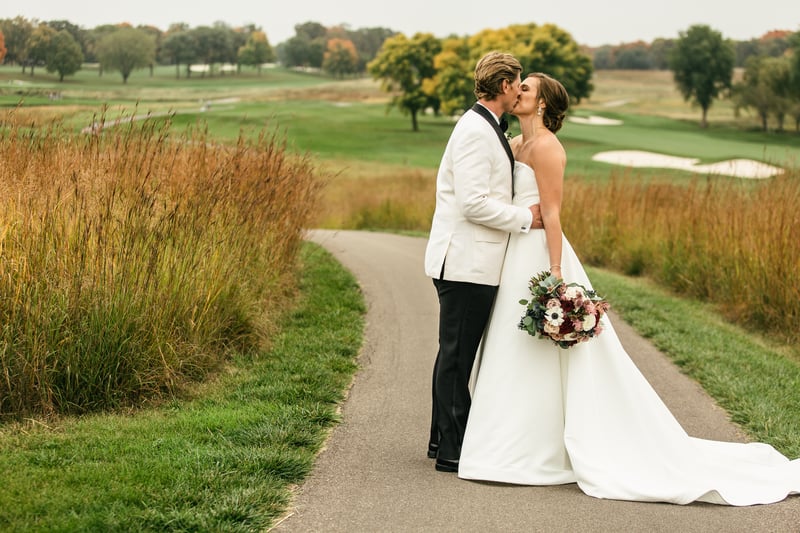 Proposing marriage to the person you want to spend the rest of your life with might seem like a nerve-racking endeavor, but it doesn't need to be the biggest and greatest proposal of all time to be memorable.
When it comes to proposing to the partner of your dreams, the simple route can be most meaningful. Most people want a quiet, romantic moment – just the two of you, maybe a little sparkle (the ring), and a loving declaration of why you want that person to be by your side for the rest of your life. Here are some tips to follow as you plan your proposal (and a few to avoid).
The Traditional Proposal
Proposals come in all shapes and sizes in our modern age, but there are still some old-fashioned traditions worth following when asking the love of your life for their hand in marriage.
Ask the family - One idea worth mentioning is asking your partner's family for permission before asking them to marry you. Asking their parents (or even siblings) shows that you acknowledge that this decision extends beyond the two of you. It makes your partnership a part of the larger family.
Get down on one knee - As featured in stories, movies, and images, the quintessential position for "popping the question" involves getting down on one knee. If you're someone whose mouth dries out and you become tongue-tied when nervous, this pose speaks for itself: it immediately shows humility and vulnerability before the person you love. The pose so embodies the question "Will you marry me?" that sometimes no words are necessary.
Use their full name - Using someone's full name always adds a level of gravitas to any address (remember when your mom would use your full name if you misbehaved? Remember how it always caught your attention?), and that also goes for a marriage proposal. Think about it: "Taylor Josephine Kennedy, will you marry me?" versus "Taylor, will you marry me?" Which one sounds more significant?
Provide celebratory gifts

- No matter your love language, having flowers with you and a bottle of champagne can help to add to the air of celebration after the proposal. In terms of life moments worth celebrating, getting (or giving) a "yes" to your marriage proposal certainly tops the list!
Choosing a Place and Time to Propose
Ideally, you should propose somewhere that's significant for the two of you. For example, don't ask your partner at a Minnesota Vikings game unless your partner loves the Minnesota Vikings. Even if an ice skating proposal would be SO romantic, don't ask your partner out on a frozen pond if that makes them uncomfortable.
Think back to the most important moments in your relationship, like your first date, first kiss, or special restaurant – when and where did those take place? What time of year was it when you first met, and can you make that part of the proposal? Try to come up with an event that not only feels meaningful but shows you put a lot of thought into making the moment special.
Choosing a Ring
An engagement ring serves as the symbol of your promise to support and encourage your partner throughout your lives -- through troubles and tribulations in addition to the fun times that you will share. If you are choosing a ring for your partner, have you had success in jewelry purchases for them in the past? Does your partner wear what you've bought them? If not, it would be worth consulting with a friend or family member of theirs who knows their style. You should find out the ring size by casually dropping hints or asking what styles of accessories they prefer.
All that said, most jewelers will work with you on finding or creating a ring that is just right, and will even exchange a ring if your partner would prefer a different style. Don't let this step hang you up – remember, the ring itself isn't really important. It's the promise that it signifies.
When, Where, and How NOT to Propose to Someone
There are a thousand ways a proposal can go right, but there are a million ways for it to go wrong. Generally, it's safe to rely on what you know about your partner and going with your gut from there – but there are a few hiccups to avoid when considering how to propose and where to do it.
National holidays - A Christmas or Valentine's Day wedding proposal sounds rather nice in theory, but in practice, they can quickly become complicated or cliche. Everyone's different, but as a rule, many people don't want to be asked to get married on a national holiday. The logistics could make it tough, too – holiday planning can add stress to what should be a peaceful, happy experience, let alone the crowds that pack nice restaurants and venues on big holidays.
Inviting friends and family - People choose to include friends and family members in their marriage proposal. This might mean waiting until the partner says "yes" and then having guests jump out (in person or via video chat) and say, "surprise!", or some couples have proposals broadcast on a big screen at an event. If your partner loves to make a splash, including the friends and family might be perfect, but if your partner is more private, an intimate moment with just you two may be advisable.
Hiding the ring - Hiding the ring sounds cute and fun in theory (and it can be!), but it could quickly go horribly wrong and cause lots of unnecessary stress. If you decide to go this route, just be very careful and plan thoroughly. Don't leave room for things to go wrong – because they probably will.
Finally, keep telling yourself that you can do this! Take the time to plan the moment and practice what you want to say. If a "big deal" proposal is right for both of you, you can add to the moment with friends, family, and flair – but it really does come down to sharing your honest feelings and popping the question. Remember, no matter when, where, or who else is there, asking someone to marry you is still all about you and the person you love.
Hazeltine National Golf Club is a private golf club located in Chaska, Minn., about 30 minutes southwest of downtown Minneapolis. The club opened in 1962 with a mission to build and maintain a golf course suitable for the conduct of national championships. Hazeltine is one of only two courses in the United States to have hosted the U.S. Open, PGA Championship, U.S. Senior Open, U.S. Women's Open, KPMG Women's PGA Championship, U.S. Amateur, and Ryder Cup. Hazeltine's meeting and event spaces, and golf shop are open to the public. More information about becoming a member at Hazeltine is available at www.hazeltinenational.com.
Topics: Weddings, Member Stories