2018 Golf Season Countdown
The largest snowfall in seven years dumped a foot of snow on the course earlier this week. Regardless, preparation for the next golf season continues on all fronts. This week, we focus on becoming a Certified Cicerone, and on enhancing communication for more collaboration.
Certified Cicerone
A cold beer can be the perfect end to round of golf. But with a wide array of beers available, and the continued craft beer renaissance, it's no simple task to choose from all the offerings. As Hazeltine continues preparation for the next golf season, Beverage Manager, Dan Nielsen, is taking his passion for craft beer to the next level and is working to become a Certified Cicerone.
A Cicerone is a hospitality professional with proven experience in selecting, acquiring, and serving today's wide range of beers. Cicerone is to beer what sommelier is to wine.
Dan's goal is to become a Certified Cicerone by the end of the year. Certified Cicerone is the second level of certification. Those who achieve this certification have a solid and well-rounded knowledge of beer and beer service as well as basic competence in assessing beer quality and identity by taste. The four-hour exam includes written, tasting, and demonstration portions.
With this knowledge Dan believes that he 'will be able to educate the staff and members on the wonderful world of beer and all that it has to offer in the food and beverage industry.' Currently, Dan picks all of the rotating beer selections and has offered some unique and popular craft choices on the course. He is working with the kitchen on an upcoming beer dinner scheduled for February 22.
Communicate & Collaborate
Good organizations strive to continually improve communication. The more we know, the more successful we are. No matter how well you think you communicate, there's always room for improvement. One way Hazeltine's grounds crew is working to improve communication is by automating the job board. Learn more about this project on the Hazeltine Blog.
Helping Plan a Fundraising Tournament or Corporate Outing?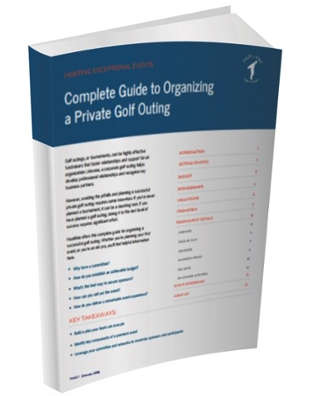 Golf outings, or tournaments, can be highly effective fundraisers that foster relationships and support for an organization. Likewise, a corporate golf outing helps develop professional relationships and recognize key business partners. But planning a successful private golf outing requires some know-how. If you've never planned a tournament, it can be a daunting task. Hazeltine offers a complete guide for organizing a successful golf outing. Whether you're planning your first event, or you're an old pro, you'll find helpful information here, or download the pdf.
If you're interested in learning more about Golf Outings at Hazeltine, please contact Ruth at 952-556-5409. There are Mondays available in 2018.
Pre-Paid Green Fees
Take advantage of the opportunity to purchase six guest fees at the discounted price of $75 each (plus tax). Offer deadline is March 31, 2018. You will be billed on your April statement. Complete and return this form by March 31.
2018 Golf Season
A Look back at 2017
Enjoy the 2017 season again with this look back at golf event and league results, photos, and more. View on the Member Blog.
Welcome New Members
Golf Members
Joe Rosensteel, new Junior Golf Member, has a passion for the game and the history of golf. Joe likes the challenges of golf and challenges that Hazeltine has to offer. He looks forward to enjoying the MN summer months at Hazeltine. Welcome Joe.
Social Members
Please also welcome the following new Social Members:
Cory & Jacquelyn Conley
Blake & Tamara Hancock
Andy & Ann Maus

---