In previous blog posts I have shared about controlling the distance and direction of each shot. A few posts which touched on this topic have been: identifying the speed of the green before each round, controlling the distance of my chip shots and playing in windy conditions. Keeping with the tone of direction and distance control, I recently took the Trackman Combine Challenge.
This Challenge requires players to hit 3 shots from distances of 60, 70, 80, 90, 100, 120, 140, 160 and 180 yards, with 3 driver swings at the end. Trackman scores your ability to not only control the distance of each shot, but also the direction. For example, if when playing a shot from 80 yards, your ball lands at exactly 80 yards and exactly on the target line, you will receive a perfect score of 100 for that shot. However, if the shot traveled 77 yards and was 5 yards offline, you might receive a score of roughly 82. The more offline the shot, the lower the score.
As I went along with this challenge, I felt the same pressure I do in playing the shots on the golf course. Just as there is a consequence to missing with distance or direction on the course, there was in this challenge. The purpose of taking this challenge was to identify any weak areas in my game. Overall, I was satisfied with my performance, but I did show weakness in playing shots from 70 and 90 yards, as they were my two lowest scores. These two distances exposed the fact that I wasn't sure if I should attempt to play a full shot with the lower club, or more of a half shot with the higher club.
After taking this challenge I set off for the wedge range to lock in what club I should be playing for these awkward yardages. I quickly found that I could hit a 70 yard shot using a half swing with my 56 degree wedge and could play the 90 yard shot by doing the same thing with my 52 degree wedge.
Having confidence in your approach and technique is everything when playing the game on the course. Testing myself on the Trackman challenge confirmed I am on the right path in a few areas while also pushing me to sharpen up a few areas that needed attention.
My overall score for the Trackman challenge was a 74. Mike Barge set the bar by scoring an 88 earlier this year. I look forward to working on my game over the next month and retaking the challenge in early August with the hopes of improving my score!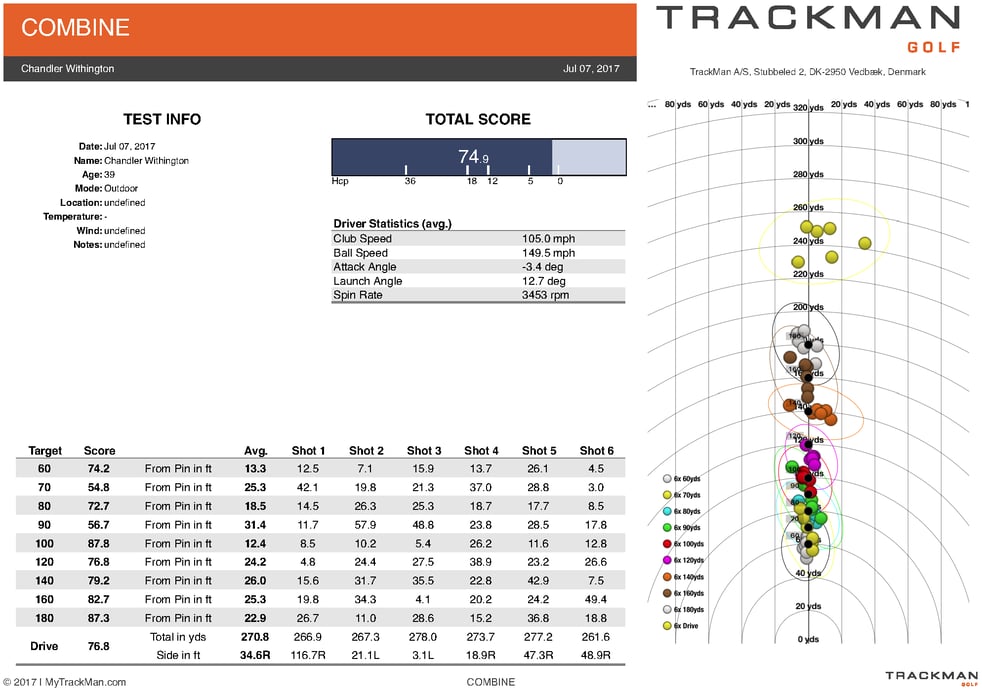 ---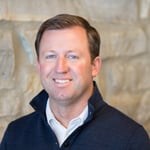 Chandler Withington is Hazeltine's Head Golf Professional. Prior to leading golf operations at Hazeltine, Withington was on the golf staff of Merion, Seminole Golf Club, and other highly regarded clubs. Withington is a historian of the game, and values the life lessons learned on the course.