Manager's Minute
by Eric Rule
Wow, what a week it has been at the Club! The announcement of the Ryder Cup returning to Hazeltine after just 12 years speaks volumes as to what the PGA of America thinks about your golf course, you as members, the excellent staff, and the Twin Cities community. You should be proud. This is the first time in the history of the championship that the Ryder Cup will be played at the same course in the United States.
I can understand why!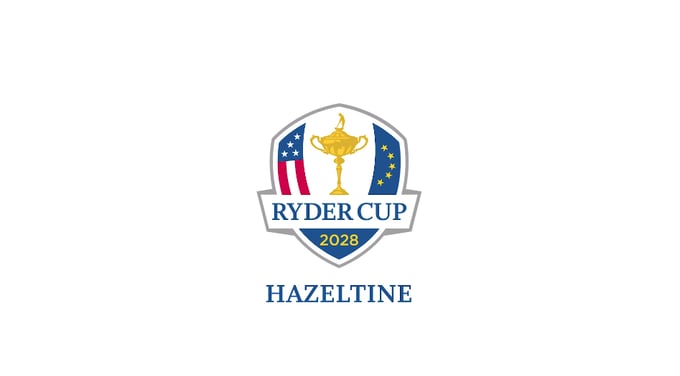 One of the critical pieces of information I received when I was interviewing was a document that described the value proposition that defines Hazeltine. The three proposals include: a historic golf course, a membership committed to the mission of the Club, and relationships that establish lifelong connections.
It is through your mission that Hazeltine has become one of those rare clubs reaching historic status and in a relatively short time. Fifty-six years have flown by, and your 11 championships are a testament to Hazeltine holding its own with the great championship venues in the United States such as Merion, Oak Hill, Shinnecock, and The Country Club. Everyone understands that giving up your golf course is an inconvenience every few years. Ensuring that potential members know that ahead of time cements the Club's mission early.
What I want to continue to develop is the third brand proposition of building relationships that establish lifelong connections. Creating relationships, which are both internal to the membership, as well as bonds with the national and local golf, business, and political communities are the desired outcomes. My focus is to provide opportunities that bring the members together in as many ways as possible.
One of these initiatives is for Chandler and me to develop opportunities for all golfers to get together. We are working on a plan to have a nine-hole men's league that plays weekly throughout the summer, providing a two-man team to play a different team each week in a round robin type of format. Wouldn't it be great for newer members to come out after work and meet both tenured as well as other new members? Play nine holes, stay for dinner, and enjoy everything that Hazeltine has to offer. That is my goal, to develop a camaraderie that fulfills this final proposition.
---
Turf Update
by Chris Tritabaugh
Predictions of Opening
As the winter winds down, and the inevitable question comes, 'What do you think? When will we be open?' My typical response is, 'about April 15.' Sometimes it's earlier, sometimes later–it won't be earlier this year. Given the slow melt and the fact next week will essentially be a pause button, you won't have to decide between watching the Masters, or playing golf.
Read more about the course, tree maintenance, rough mowing plans, and black tee construction on the Turf Blog.
---
Golf Notes
by Chandler Withington
Here is a quick look at a few new additions to our calendar for the 2018 golf season:
Men's League
We have golf leagues for juniors, seniors, and women, and starting this May we will also have a men's league! This will be a 9-hole league with teams of 2 players playing a 9 hole match against another team each week. Keep an eye out for full details around the end of April and don't miss the registration date as space will be limited during this first year.
One Day Invitational
If you have been on the wait list for the Invitational and haven't made it into the big show yet, your wait is over! On July 11 we will be holding a One Day Invitational specifically for players on the wait list. This will be a complete day event consisting of three separate 9-hole matches, with each flight winner advancing to a shootout. Details and costs for this event will be advertised by the end of April.
Couples Golf
Looking for a date night on the course with your spouse? We will be hosting a series of 9-hole couples golf events on Friday evenings. Each event will be a 5:30 pm shotgun start, with dinner following play. The dates for the 2018 season are June 29, July 20, and August 17. Registration for all couples golf events begins on May 15. The annual Mr. and Mrs. Championship is scheduled for Sunday, July 8.
Mixers
Looking to meet some new people around the Club? If so, please join us for our regular Mixer events. The golf shop creates the pairings for these events with the intention of pairing players with others they likely haven't met before. These events are a great way for us to get to know each other. Three are scheduled for men on May 12, June 9, and September 15. The mixer scheduled for August 11 is open to both men and women. Each mixer begins with a 8:30 am shotgun start.
Night Golf
Have you ever played golf under the stars with a glow-in-the-dark golf ball? If you haven't, it might just be the most fun you ever have on a golf course. Night golf events are back by popular demand, set for August 10 and October 5. Both events will start at dusk. We hope to 'see you' in the dark!

---
Masters' Pool
Are you planning on watching the Masters? Do you need someone to pull for? Sign up for the annual Golf Shop Masters' Pool!
There are separate boards with $25 or $10 entries. There is a limit to 4 entries per member. Please contact the Golf Shop at 952-556-5401 if you want to enter one of the pools.
Pre-Paid Gift Cards Available Now
Enjoy discounts on your future golf shop purchases by using pre-paid gift cards. Pre-paid gift cards can be purchased now through April 8, 2018. The minimum purchase amount is $500 and the maximum amount is $5,000. There is no expiration date.
The program going forward is slightly different than in previous years. When you use a gift card purchased this year to pay for clothing, you will receive a 25% discount; you'll receive a 10% discount off equipment and accessory purchases. Gift cards cannot be used on some special promotions throughout the season; including the spring Titleist personalized golf ball promo, other promotions, or sale items.
Gift cards purchased in prior years will be honored for their remaining value. You will not receive additional discounts when you use pre-2018 gift cards, as additional value was added to them at time of purchase. To purchase, email Andy, stop by, or call the Golf Shop at 952-556-5401. Deadline is April 8.
Pre-Paid Green Fees
Take advantage of the opportunity to purchase six guest fees at the discounted price of $70 each (plus tax). You will be billed on your April statement. Complete and return this form. Deadline is March 31.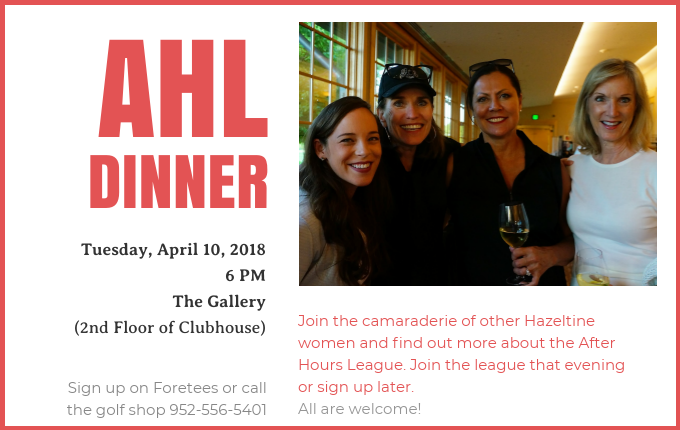 ---
Welcome New Members
Golf Members
Mike & Pam Newman
Mike and Pam are excited to join Hazeltine and get out on the course with their family. Mike and Pam have three kids and are looking forward to teaching their kids life lessons through the game of golf.

Christopher & Deneen Zaetta
Christopher and Deneen are both avid golfers. Christopher would golf seven days a week if he could. They are looking forward to experiencing a true golf club like Hazeltine. Sons Jake and Zachary are also interested in golf.

Dan Conley
Golf is a major part of Dan's life. He is eager to play the course for the first time ever and get to know the Hazeltine members. Welcome to the Club Dan!

Michael Nelson
Michael loves the game of golf and is excited to join a challenging course like Hazeltine. His two kids Vincent and Leo are going to get involved with the junior golf programs.

Michael Joo and Katie Song
Michael and Katie currently live in New York and joined as National Members. Michael grew up in Minnesota and often comes here for work. When he is in Minnesota, he will definitely get out on the golf course. Katie is new to the game but excited to use the Club when in town.

Jordan and Melissa Iverson
Jordan and Melissa joined as Junior Legacy members and are both passionate golfers. Melissa grew up around the Club with her parents being members. They are looking forward to meeting and making relationships with the members.
New Social Members
Ron & Vicki DeJongh

Mark & Dawn Stapleton

James & Jacqueline Lund

William Larson & Rebecca Backes

Jay & Heidi Rohe

William & Nicole Wunderlich

Troy & Stacey Schuette

Nate & Tonya Stier

Brice & Kate Campbell
---

Longtime Hazeltine member and former MGA Executive Director, Warren Rebholz, recently celebrated his 90th birthday. To mark this notable occasion, the Minnesota Golf Association reprinted a feature from his retirement, which first appeared in the fall 1992 issue of Minnesota Golfer magazine, which can be found here.


---
New Check Presentation
The member dining room has changed the presentation of the guest check. A hard copy will no longer be presented to you at the end of your meal. For your convenience, you will now receive an email the same day with your check information. This will enable you to review your check at your leisure. If you have any questions or concerns please respond to the check email.
---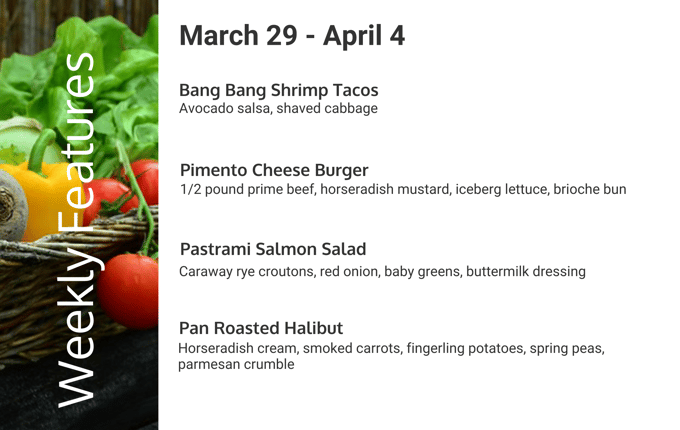 ---