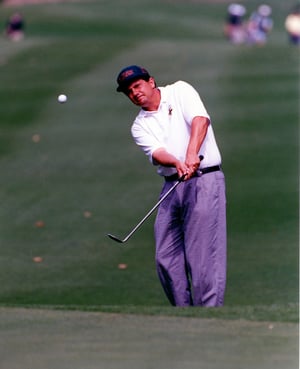 In 1994, Hazeltine hosted the U.S. Mid-Amateur Championship, an event the USGA specifically intended as a championship for post-college golfers who were not pursuing golf as a career, as virtually all golfers who pursue a professional career decide to do so no later than their early twenties.
This was most likely a response to the fact that less than half of all U.S. Amateur qualifiers are 25 or older, and most older golfers found themselves disadvantaged in competing against college golfers who typically play much more often. Like the U.S. Amateur, the Mid-Am consists of two days of stroke play, with the leading 64 competitors then playing a knockout competition held at match play to decide the champion.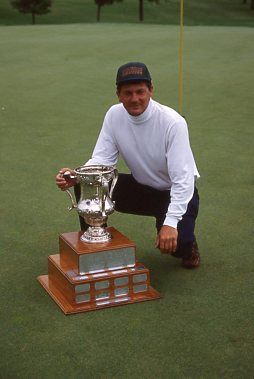 Tim Jackson solidified his reputation as one of the nation's greatest amateurs with his win in the 1994 U.S. Mid-Amateur at Hazeltine. The medalist of the stroke play competition was Tom Kroll recording a score of 136. The championship was won by Tim Jackson defeating Tommy Brennan 1 up in a match played in horrific weather conditions.
Jackson was a financial executive from Germantown, Tennessee. Jackson, who was known as "The Total Package" or "TP" to his fellow amateur competitors, rarely played social golf, but loved high-level competition. He won the Mid-Am again in 2001, played on two Walker Cup teams, played in the 1995 and 2002 Masters and was inducted into the Tennessee Sports Hall of Fame in 2012.
Hazeltine member Terry Moores III qualified to play in the event. A total of 3,720 players attempted to qualify for the championship.
Topics: Championships