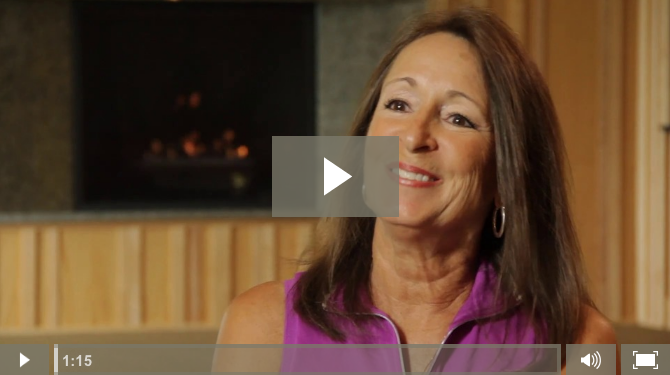 As Hazeltine prepares to host the 2016 Ryder Cup, our members are looking back at their favorite memories from the major championships we hosted in the past. The Major Moment for Ruth Travis came at the 1991 U.S. Open, when golf great Tom Watson created a special memory for her husband — who never actually saw any of the tournament action.
"My first championship experience here was at the 1991 U.S. Open. I ended up walking with Tom Watson and John Inman (as a volunteer).
Tom Watson was fabulous and one of my husband's all-time favorite players, and through the course of the round, he asked me what my husband was doing. Was he volunteering, was he participating? I explained to him that Bill was co-chair of finance so he had spent the entire tournament trapped in a trailer.
And we got to the end of the round, came out of the scoring tent, and he said, where's your husband, can we get there from here? And I said we can, so we cut through the clubhouse, walked across the parking lot, and walked up to the finance trailer. The Carver County police officer who was guarding the door stepped in front of me and said, Mrs. Travis, I can't let you take a guest into the trailer. And I said, let me knock and see if they will welcome my guest. And Bill and Ron Bach came to the door and looked at Tom Watson and fell over.
He went in the finance trailer, spent easily a half hour just chit-chatting with the guys that never saw the golf throughout the entire championship, but volunteered their week away. So it was special. It was cool"
Hazeltine National Golf Club is a private golf club located in Chaska, Minn., about 30 minutes southwest of downtown Minneapolis. The club opened in 1962 with a mission to build and maintain a golf course suitable for the conduct of national championships. Hazeltine is one of only two courses in the United States to have hosted the U.S. Open, PGA Championship, U.S. Senior Open, U.S. Women's Open, U.S. Amateur, and Ryder Cup. Hazeltine's meeting and event space, golf shop and specified services in the learning center are open to the public. More information about becoming a member at Hazeltine is available at www.hazeltinenational.com.
Topics: Championships, Member Stories