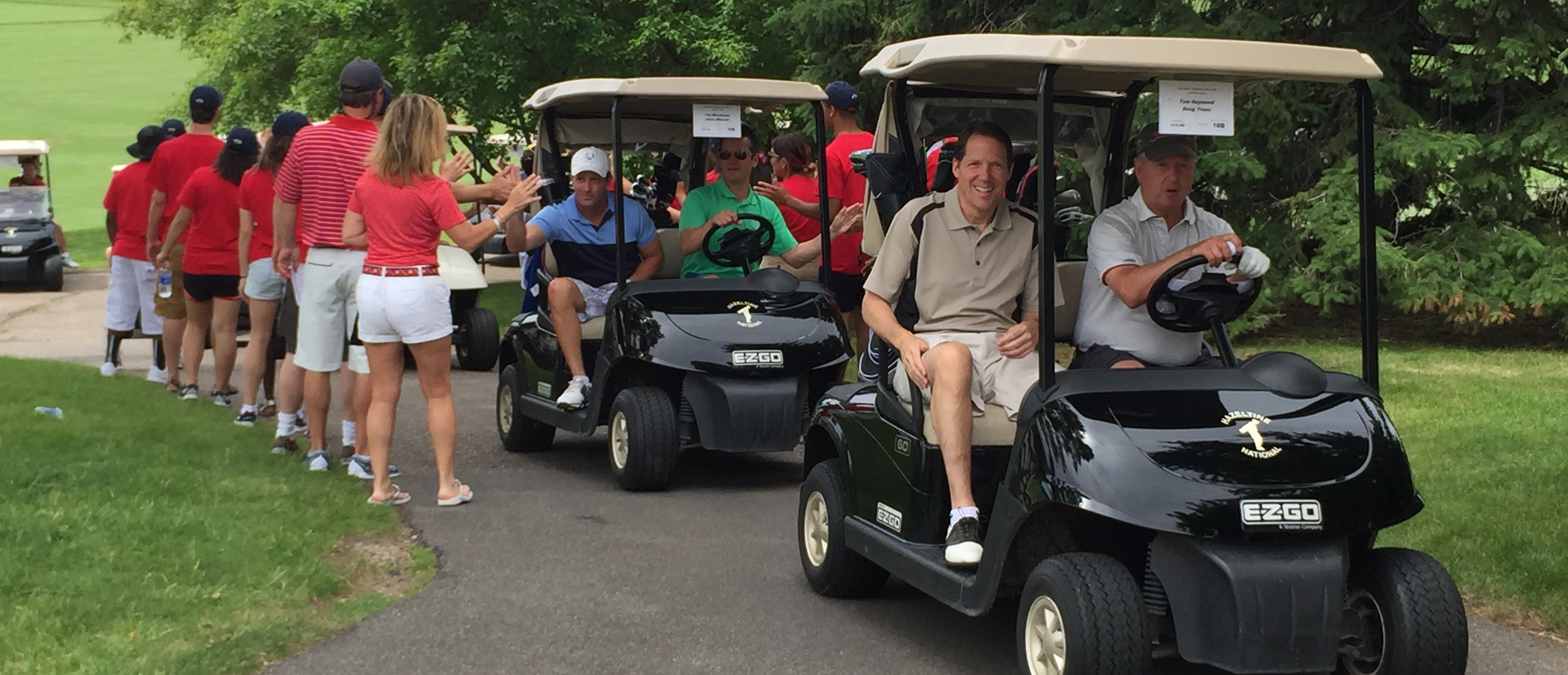 As the snow flies and temperatures drop, golf is likely the last thing on your mind. But maybe it shouldn't be. It may be the dead of winter, but it's never too early to start planning your 2019 fundraising golf outing. Summer schedules book up fast and planning an event takes time.
Not sure where to start? Here are some tips for a successful event.
Choose an Attractive Golf Course
People participate in fundraising golf outings either because they want to support the charity benefiting from the tournament or because they want to play at the hosting golf course. Often times, it's both. If your goal is to reach more people, raise awareness of your charity, and earn more for your cause, it's smart to choose an attractive golf course. And we don't just mean aesthetically.
Of course, it's best to pick a course that's well maintained and slightly challenging, but you also want the golf club to have great service and excellent food and beverage. If it's a course that people don't normally get a chance to play, even better! They'll be excited to get the opportunity.
Pick a Weekday for a Better Deal
It doesn't take much to convince golf enthusiasts to sneak away from the office for a round of mid-day golf, and you'll get a better price if you schedule on a weekday. Mondays are popular for fundraising golf outings because many private clubs are closed to members that day for the sole purpose of hosting golf events. Take advantage!
Can't book a Monday? Tuesday through Thursday are great options if you're looking for a deal. And Fridays are a fun way for businessmen and women to get a jump start on the weekend.*
*Hazeltine National Golf Course is available for golf outings on a limited number of Mondays. Click here to inquire.
Cap Your Roster
You might be asking, "Why would we cap our roster if we want to raise as much money as possible for our charity?" Capping your roster ensures that your golfers will have the space they need to play because not everyone will hit straight down the fairway. It will also keep the pace of play moving instead of having a buildup of foursomes waiting on other groups. Ask golf club staff what they recommend for a maximum number of foursomes.
Pro Tip: We highly encourage you to play best ball or scramble to ensure players keep the game moving.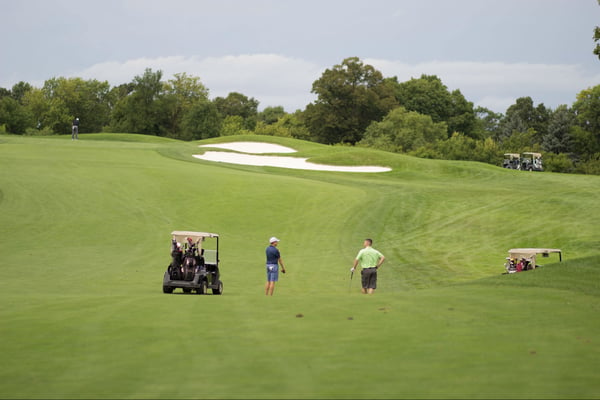 Offer Dinner-Only Tickets
Just because you're hosting a fundraising golf tournament and have to cap your golf roster doesn't mean you can't invite non-golfers to your event. Offer dinner-only tickets for those who don't golf or for those who missed out on the roster.
Guests who purchase dinner tickets get to enjoy a delicious catered meal and still participate in the silent auction, raffle, and the rest of your event program.
Find Donors and Sponsors
Businesses and organizations are always looking for ways to give back to the community. Finding sponsors is a great way to help pay for the cost of the event so more of your raised funds go to the cause you are supporting. Gathering donations is the best way to make the most from your silent auction and raffles. Together, they help build a successful fundraiser.
Start with the people you know. Have a friend who owns her own business? Great! Know someone who works for a big company? Fantastic! Are you a frequent visitor to a certain restaurant or store? Ask for support!
Make Each Hole a Competition
Not every player participating in your tournament is an avid golfer. Even if they are, it can be fun to create hole-by-hole competitions where players win prizes for the longest drive, closest to the pin, or a hole in one. This is a great way to provide visibility to businesses and organizations that sponsored a hole.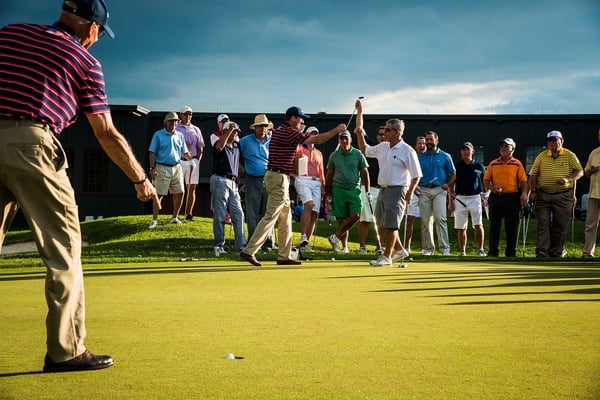 Now that you have the building blocks to create a fun and successful fundraising golf outing, it's time to get to work! Spring will be here before you know it!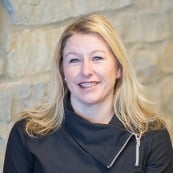 Jan Hillius
Sales & Catering Director
Topics: Events