Joining a private golf club is a big decision. More than a purchase, it's a lifestyle choice – the kind many golfers grow up dreaming about. It starts with finding a club that has the amenities that are most appealing to you and your family. You want to be sure the dining experiences are up to your standards and, of course, the dues structure and initiation fees are important factors as well. Most importantly, it's got to be a place where you feel comfortable.
Obviously, there's a lot to think about when exploring a golf club membership. So let's take a look at some of the most important things to consider.
Finding the right community for you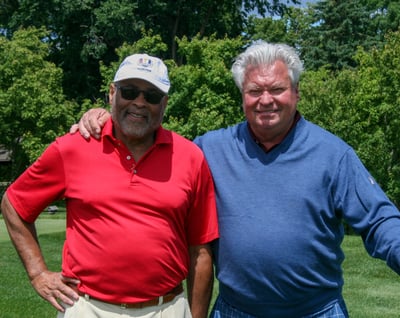 When considering membership at a private golf club, the most important factor isn't cost: it's culture. Finding the right community of members is paramount for you and your family. Whether it's date night with your spouse or a Saturday morning round of golf with buddies, you want to feel comfortable and relaxed.
If the most prestigious club in your area is populated by members with whom you don't have anything in common, you'll be clearing out your locker faster than you can cry "FORE" on the first tee. On the other hand, when you land at a club with a community that matches your interests and lifestyle, your family will be thrilled and you will feel at home and build friendships that last a lifetime.
You don't need to be a pro
Let's bust one big golf myth: Private golf clubs aren't always full of scratch golfers and former amateur stars. In fact, many people join clubs like Hazeltine to improve their game, get their kids started, or even pick up golf for the first time!
Still, we understand the concern. After all, Hazeltine has hosted numerous men's and women's USGA and PGA championships, including the U.S. Women's Open, U.S. Open, Women's PGA Championship, PGA Championship, and the 2016 Ryder Cup. If that sounds intimidating, rest assured that every golf club, including Hazeltine, has its mix of competitive golfers and "high handicappers" who simply enjoy spending time with friends and family on the course. Plus, there are plenty of golf lessons, clinics, leagues, and programs to match the wide variety of ages and abilities within the membership.
Price: the bottom line?
For many, cost of membership is an influential factor when comparing options. Most private golf clubs like Hazeltine have three primary types of costs associated with membership: initiation fees, monthly dues, and minimums for dining. Obviously, that's a little different than just showing up to play a quick round of golf at the local public course. However, it's also a completely different experience.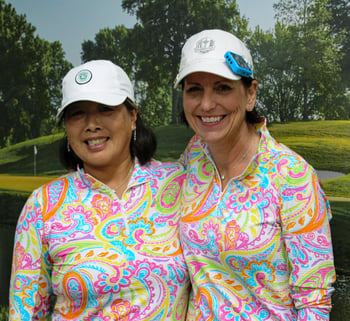 The sense of community that a private club generates is something most golfers can't experience at their local daily fee courses. Sure, a private golf club may cost more than playing public courses over time, but golf is ultimately one aspect of private club life. Most members at clubs like Hazeltine will tell you that the golf is fabulous, but the relationships built at the club are what keep them here year after year.
Private clubs also offer flexibility to enjoy the benefits of membership within your schedule. Finding a tee time is typically not an issue and you're certain to play among friends, even if you're meeting the other members in your foursome for the first time!
Leave no stone unturned
You can ask for ideas, suggestions, opinions, and advice from others, but the decision about private golf club membership is ultimately yours. A good club that your friends love might be a bad fit for you and your family. List your important criteria and choose the club that meets most (or all) of your needs.
Above all, we encourage you to do your research. A truly great club will be willing to show, not just tell, so ask about visiting and welcoming information. Tour the club; check out the golf course; meet a member; enjoy a meal. Get a sense for whether the club's community is right for you.
Hazeltine National Golf Club is a private golf club located in Chaska, Minn., about 30 minutes southwest of downtown Minneapolis. The club opened in 1962 with a mission to build and maintain a golf course suitable for the conduct of national championships. Hazeltine is one of only two courses in the United States to have hosted the U.S. Open, PGA Championship, U.S. Senior Open, U.S. Women's Open, U.S. Amateur, and Ryder Cup. Hazeltine's meeting and event space, golf shop and specified services in the learning center are open to the public. More information about becoming a member at Hazeltine is available at www.hazeltinenational.com
Topics: Golf Tips, Events, Member Stories