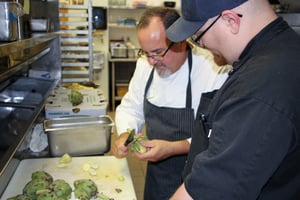 Just before the new year, Hazeltine welcomed a new chef to its kitchen: Chef Michael Patton is a graduate of the prestigious Culinary Institute of America with over three decades of experience cooking in upscale restaurants from Washington, D.C. to California and everywhere in between.
We caught up with Chef Patton to talk food, styles, and menu changes to see how he'll be delighting and satisfying club members in the coming months.
High-Class Training, Classic Delivery
Chef Michael Patton is no stranger to running an upscale kitchen. In his 30 year career, he's cooked for presidents and politicians, celebrities and executives. But it isn't exotic dishes or flashy finishes that keep people coming back for more. Instead, this chef's reputation lies in delivering delicious, classic meals with a focus on preparation.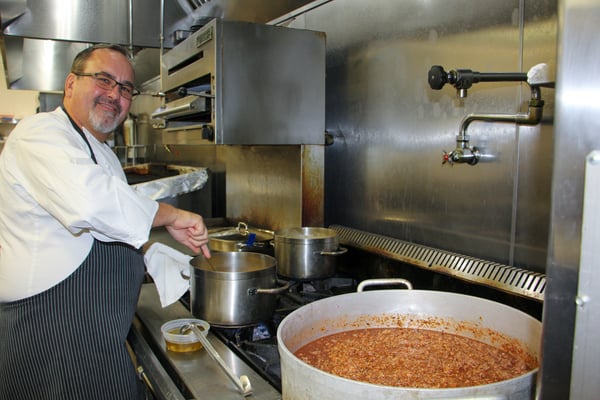 "I don't do trends," says Chef Patton. "I'm not a follower. Trends come and go; good cooking and good principles never go out of style. I deliver dishes in the restaurant that I would serve in my own home. I don't have liquid nitrogen in my kitchen at home, so you're definitely not going to see it used in my dishes at Hazeltine."
Hazeltine's Menu Gets Fresh Touches Without Tossing the Favorites
Michael Patton might take a traditional approach to food, but he's far from a meat and potatoes with a heavy dose of butter kind of guy. Instead, he loves using as much fresh, locally sourced food as possible.
"I want to cook the way people have always cooked, which is by using what's available locally during any given season," he says. "For example, asparagus isn't available right now in Minnesota. It doesn't make sense to me to get it from Peru when there are other delicious foods available. Winter vegetables have so much potential, and there are so many ways to prepare them. I love to see people learning how to eat in that way."
If you're worried about seeing your favorite dishes disappear from the menu at Hazeltine, don't be. Chef Patton understands that some meals are favorites among members and intends to keep them around. But he's bringing that same fresh approach to those dishes with just a few simple changes.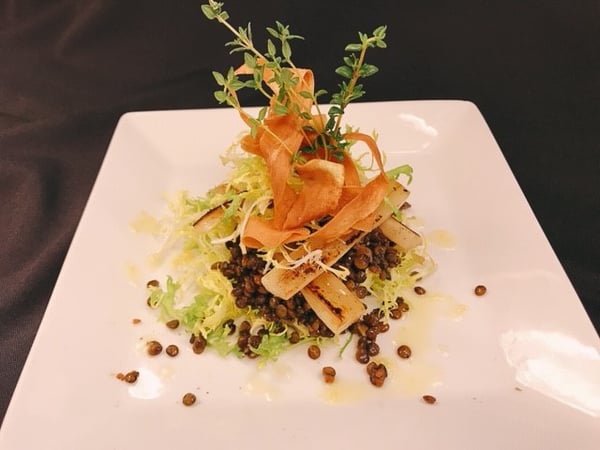 "If a member wants something, we'll make it. But I want to cook what's available, right here and right now. I don't need to change the staples, like the meatloaf, a club favorite. Instead, I change the presentation or the accompaniments, and that makes all the difference. For instance, we're still making french fries in the same way. But I changed where the potatoes are sourced from. The result is a whole new taste that members are loving."
A New Approach to the Menu
Rather than scraping old favorites or giving up on his fresh dish dreams, Chef Patton plans to give members choices. He understands that some may want comforting meals while others desire the option to try something new. And if you plan to dine often, you're in luck.
"In a normal restaurant, regulars might dine in 4 or 5 times a month. But in a private club, they may visit that many times or more in a week. For that reason, the menu is going to have an established offering of meals that will stay the same. But I'm also introducing 4 to 5 features that will change every few days. With these specials, I want to incorporate more of those locally sourced ingredients."
If you fall in love with one of those rotating options, don't fret; you might just see it on the standard menu in the future!
Building a Better Team
Hazeltine's team environment, and their focus on delivering the best possible experience to members, is one of the many things Chef Michael is excited about in his new position.
"I'm proud to say that Hazeltine has policies in place and a mindset where they are delivering an experience to every single individual."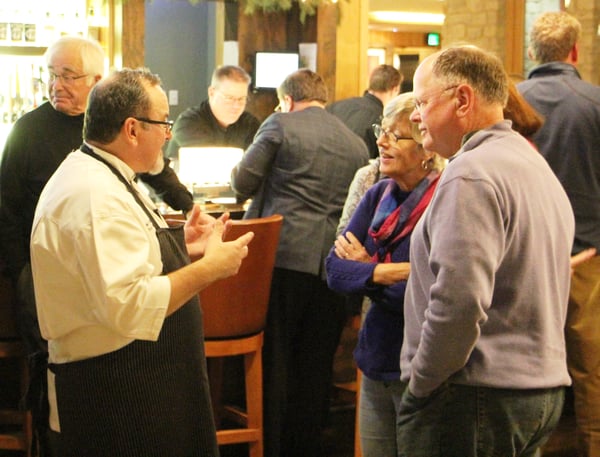 He also raved about his new team. "I inherited an enormous amount of talent. And the staff and sous chefs are not only talented but also receptive. Having that strong foundation there cooking those classic dishes has meant that I'm able to focus on improving the basics and those little touches. Like right now, I'm working on improving our recipe for a biscotti for our coffee service. It doesn't seem like a big thing, but improving it can have an impact."
Whether it's his humble personality or his faith in his team, one thing that is certain is that you'll be seeing more of Chef's teammates. He has a goal to help members see the many faces behind the menu. "It isn't just one individual creating this dining experience, it's a talented group of individuals."
Chef Michael Patton Continues Hazeltine's Tradition of Excellence
Chef Patton raves about Hazeltine's reputation for putting members first, and he's excited about the role his food plays in delivering an experience to each and every person who walks through the doors. As he puts it, "It's not just about having a great golf course or serving good food, it's how everything comes together as a whole that creates that experience."
When Chef Michael was working in the famous Washington, D.C. venue, 1789 Restaurant as Executive Chef, he cooked for presidents and dignitaries. Later, he served celebrities and socialites at the Four Seasons and the Beverly Hills Hotel in Los Angeles.
Now, he's serving up hungry golfers, delivering dishes in the middle of a business meeting, or feeding your family after a day of fun at the club. But you can rest assured that each and every guest he serves is the most important one he's ever had in his dining room.
"It's not about what I've done before or who I've cooked for. The only thing that matters is what I'm doing now. The members are the celebrities, the president, and I cook for them in the exact same way and with the same attention to detail that I've used for every other person who's come into my dining room."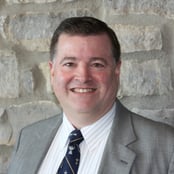 Eric Rule, CCM

General Manager
Topics: Member Stories