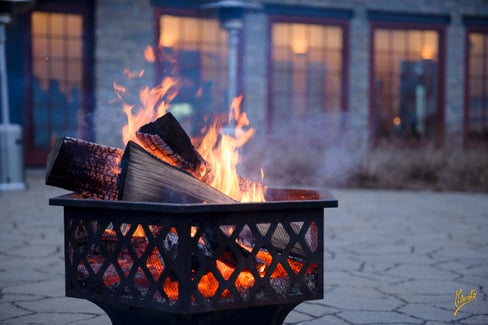 In our new world of a remote, or even partially remote workforce, finding opportunities to meet in person is becoming difficult and also more important than ever – especially for leadership teams. Of course, the need for face-to-face communication varies from industry to industry, and yet, in-person communication continues to be an important element of strategic planning and executive brainstorming. Long days in meeting rooms with spreadsheets and whiteboard sessions are best spent in person rather than through video. Besides, if you've spent enough time on video conference calls, you know it's hard enough for people to stay focused for one hour, let alone a full day.
As your leadership team begins to plan for year end and looks for ways to make the most out of the upcoming strategic session, here are some considerations when looking for the ideal venue and starting your event planning checklist.
Intimate and Technologically Efficient
Finding a retreat setting that allows for intimate conversation is important. Your executive team needs to be in a place where they feel safe and comfortable. Sharing challenges and vulnerabilities is often a part of an effective leadership retreat and having the appropriate backdrop is part of building that setting.
Equally important these days is ensuring that the location is equipped with technology that will allow your executive team to bring in remote members if needed. This may not be preferable to your team. However, at least one member may need to join by video. Making sure the venue has the right blend of technology and intimacy is important.
Privacy
Leadership retreats are often an opportunity for your C-suite to get together and review operational processes and determine staffing needs for the organization. These conversations can be confidential and require privacy. Finding a retreat venue that offers this level of confidentiality is important to ensure that the participants are comfortable sharing their opinions. It's also helpful to know that servers or other venue staff members understand the sensitivity to shared information.
A Room with a View
When you're stuck in a conference room all day (or for multiple days), natural light and a relaxing setting matter. Big windows that allow for ample sunshine are important for leadership retreats. Not only will rooms with a view help people stay awake during the day – they can also inspire creativity and new perspectives.
Full Catering Services
Most leadership retreats are tightly scheduled with aggressive agendas, so working through the lunch hour is common. Ensure your venue has full catering capabilities with fresh fruit and vegetables, snacks, and lots of coffee! Set a pre-fixed menu with healthy food options for meeting participants and avoid heavy, starchy foods as that can fill up stomachs and lead to sleepy afternoons. Order early in the day and let your meeting host know what time you'd like to be served.
Extracurricular Activities
If possible, schedule your leadership retreat at a venue that offers activities outside of the boardroom - especially for the evenings after the work is done. For example, some resorts offer water access with pontoon boat rentals, which is an ideal way to unwind after a long day of meetings. At Hazeltine, meeting participants can arrange for a small group golf clinic or even access to the golf simulator. It could be part of a happy hour to round out the day, featuring a full service bar and food menu. Not only is this a terrific way to relax, those after-hours moments of relaxation are often what a leadership team needs to create a personal bonding experience.