Food is an important part of event planning. Really good food – or really bad food – will have your guests talking. A good meal will add to the success of the event. So how can you make that happen? To help you pick the right event spread, we've got nine questions to ask about catering.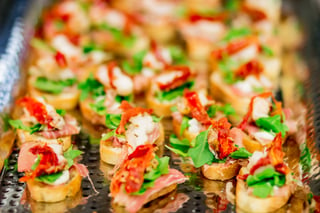 1. What kind of foods are your specialties?
This could be a good question if the event has a particular theme with certain kinds of cuisine in mind. If your caterer has customer favorites or specialties, consider planning your menu around those feature items to ensure you are getting the best of the best.
2. What would you recommend?
If you are hiring a high-quality, experienced caterer, why not ask for their recommendations? They might have some great ideas based on your budget, guest count and event style that you might not think about on your own. For example, the food they'd recommend for a wedding may differ from the food they'd recommend for a golf outing.
3. How do you present the food?
We also eat with our eyes, right? Whether a buffet or plated meal, it might be helpful to see some examples of what this particular vendor has done in the past. Presentation of the meal is a very important factor when it comes to the success of the event.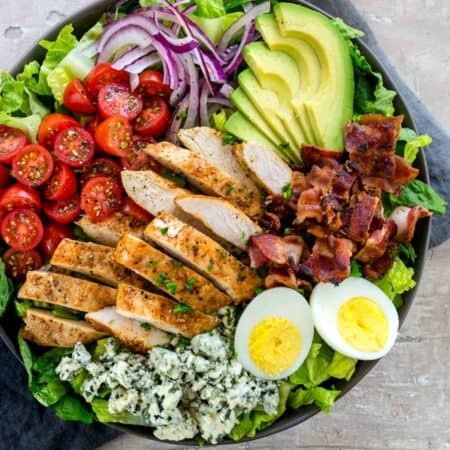 4. What is the estimated cost?
Staying on track with your budget for the event is always key, so it's important to make sure you know what is included in cost. For catering, it's often a per-guest rate. Simple enough, but go further with this to avoid any unexpected costs down the road. Follow up by asking if things like chef wages, set-up, and take-down, or gratuity are also included in the per-guest rate.
Pro Tip: Budget, budget, budget. It's always important to set a budget for the food and catering at your event. It's a good starting point, because that will determine the type of service you can afford for the event. Elegant mini dessert stations, champagne for every table, and a five-course meal might not be in the cards if the purse strings are a little tight. Having a budget in place will help your caterers find the best options for you.
5. How will you handle last-minute or dietary requests?
It is important for you to understand how to handle any situations that may arise when it comes to the catering. Make sure to know the process ahead of time so you'll know what to do if and when the need arises.
6. Do you provide a sampling of the menu?
Getting a chance to sample the menu before your event can really help narrow in a your favorite dishes or the best theme for the food for your event. Ask if your caterer will allow you to sample the food before your big event.
7. Are there any extra charges?
Make sure that you know all the potential add-on costs associated that could arise before your event. Knowing the potential add-on costs will make it easier to react if any last-minute situations should occur.
8. What is the breadth of your menu options?
With large events and hundreds of people, obviously it will be tough to please everybody with their favorite meal. Not enough variety could hurt your event, though. Make sure to discuss some different food options depending on people's needs, rather than what they want. Have plenty of vegetarian, vegan, and gluten-free options available for guests that need those.
It doesn't mean you have to break the bank with tons of options either. Good caterers should be used to accommodating a diverse palate.
9. Can you handle regular recurring business?
This question is really geared towards those who are finding caterers for a business or corporate event. So if you're looking for a wedding or special event caterer, you can skip this section if you'd like. Otherwise, keep reading...
It's a good idea to settle on one caterer because you could work with this service throughout the year for all your corporate events. For example, let's say you have a corporate event every month. That's a lot of work to plan each time. With a trusted caterer or event venue, however, it will make planning a breeze from the second event on. The caterer or venue will already know about your company, your events, the style, the theme. They'll know what you need to keep things familiar yet fresh and new. So, while most caterers would be more than happy to have recurring business, it never hurts to check and make sure they'd be available on a regular basis!
Bonus Tip: Do your homework
This one isn't a question, but more of a suggestion in your research. Take a look at online reviews of your catering and venue candidates and ask for references. Don't just go with the first company you find in an online search. Take a look around to give yourself some options and a chance to compare companies. It's important for guests to have a good impression of the event, and a big part of that is enjoying the catering services. The caterer needs to be able to deliver all the services you need with capable, friendly employees.
Hazeltine National Golf Club is a private golf club located in Chaska, Minn., about 30 minutes southwest of downtown Minneapolis. The club opened in 1962 with a mission to build and maintain a golf course suitable for the conduct of national championships. Hazeltine is one of only two courses in the United States to have hosted the U.S. Open, PGA Championship, U.S. Senior Open, U.S. Women's Open, U.S. Amateur, and Ryder Cup. Hazeltine's meeting and event space, golf shop and specified services in the learning center are open to the public. More information about becoming a member at Hazeltine is available at www.hazeltinenational.com.
Topics: Events