It's an honor to be asked to eulogize a loved one, but it can also be intimidating, if not outright overwhelming. But the process doesn't have to be difficult. In fact, searching your memories and sharing them with others can help bring comfort as you deal with the loss. Here are some tips to keep an mind, as well as a step-by-step guide to writing and delivering a heartfelt eulogy.
Tips for delivering a great eulogy
Be brief
While there's no need to rush or cut short your remarks, focusing your comments on a particular theme or aspect of the person will help provide structure. The average eulogy is three to five minutes. It's not uncommon to have multiple eulogists, so be concise in your remarks.
Be organized
Like any speech, a eulogy should have an introduction, a body, and a conclusion (more on that below). Spend time organizing your remarks in a logical sequence with a beginning, a middle and an end.
Be personal
You were asked to provide a eulogy because of your relationship with the departed. Share your unique insights about the person in your remarks.
Be positive
Now is the time to focus on your best memories of your loved one. Those who knew the person well are aware of their shortcomings, or would be surprised to learn of them. Using humor is fine, but now is not the time to roast the person. Use the eulogy as an opportunity to pay tribute to your loved one.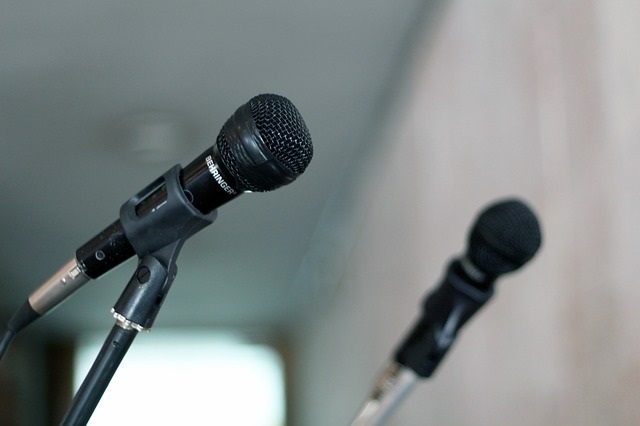 Write it down
No matter how much you practice—even if you memorize the eulogy—write down the speech. The emotion of the day can affect your memory and delivery, so having something to reference will help put you at ease. Make sure the print is large enough for you to read in dim lighting. Don't forget your reading glasses if necessary.
Practice
It's very important to be authentic, but you should also make sure to practice. Speaking your words out loud can help you to clarify your thoughts. Speak slowly and clearly. Articulate your words. It's okay to pause if you become emotional. Bring tissues and have a bottle of water handy. Take a moment to compose yourself—the audience will be sympathetic and strong emotions are to be expected.
Writing a eulogy: getting started
Now you know some tips for delivering a eulogy, but getting started is another story. A blank page staring back at you is a sure-fire way to get writers block. Before writing anything down. spend some time looking for inspiration and enjoying and sharing memories of your loved one with other close friends and family.
1. Get inspired
A quick online search will yield a number of truly inspiring eulogies. Read some sample eulogies for ideas. Make note of those that resonate with you. What do you find appealing? Is there a common thread?
You'll see some commonalities and discover that you don't need to unravel the meaning of life, provide profound insights, or try to make sense of the death of a loved one. Rather a good eulogy helps mourners with the healing process. The audience may remember fondly the things you mention, or they may learn something new about the deceased. Simply helping others to remember the person you're eulogizing through your sincere words is the mark of success.
2. Talk to others
Use this time to talk to close family and friends of the deceased. You may find you spend a few hours on the phone or getting together to talk about your loved one. Write down stories from others, especially those stories that weren't familiar to you.
These memories might be funny, touching, or particularly telling of the individual's personality.
3. Brainstorm
After you've had a chance to talk with others, spend some quiet time alone. You may want to go for a walk or just sit quietly and think about your loved one. What comes to mind? Take some time to think of memories, special moments, or your feelings toward that person.
What words do you use to describe that person?
What was your favorite thing about that person?
How did that person impact your life?
If you could tell the deceased anything, what would it be?
What passions, hobbies, interests, talents, or special sayings did that person have?
Use the answers to those questions to create a mental image of that person. Now jot down the answers and make a long, descriptive list about your loved one.
4. Choose a theme
Now that you've got a long list of ideas, memories, and stories, choose a theme that best conveys what you'd like to remember about your loved one. This could also depend on your relationship to the deceased. You may choose a more formal theme that focuses on the person's history, career and achievements. Or, you may choose a personal theme to convey your favorite stories, memories and anecdotes about the departed. Or, you may want a combination of the two.
As you develop a theme, think about the audience. Don't include jokes or inside-references that most wouldn't understand. Avoid negativity, anything shocking, offensive or confusing.
Use the theme to organize your brainstormed list; group ideas together; and choose what to include or exclude from the eulogy. For more ideas and specific themes to tie your ideas together, see this excellent guide to writing a eulogy.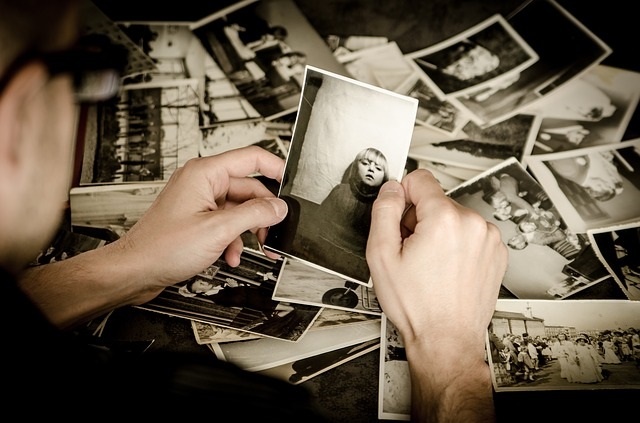 5. Write the body
Using the outline below and your notes, start writing the body of the eulogy. Use descriptive words that paint a picture for the audience. Would a person who didn't know the person get a good sense of who they were from your eulogy?
Brief bio

Birth place & date
Significant life milestones
Spouse, children, grandchildren

Achievements, talents, hobbies, passions, unique qualities and characteristics
Special memories and stories
Now is the time to be specific. Avoid long lists of general qualities. Tell an insightful anecdote that best illustrates that quality instead of simply mentioning the quality. For example, instead of "Mary was an accomplished professional who always helped new employees" use an example like, "Mary helped countless new graduates enter the technology industry. Not only did she hire candidates for Tech Time, but she also spoke to upper-level computer science classes at the University about interviewing for professional positions. In fact, she hired me for my first internship in 2002. I'll never forget her sage advice. 'XXXX' which reminds of the time we were at a conference in Boston..."
6. Write the closing
Wrap up the eulogy with words of comfort. Refer to the person's admirable qualities, what they taught you about life, or the impact they had on you and others. Bid them a final farewell.
7. Write the intro
It's much easier to write the introduction after you've written everything else. Start by thanking guests for coming. Acknowledge the reason that you're all there. Introduce yourself and why you're speaking. Briefly state what you'll be talking about.
8. Ask someone to proofread
After you've polished up the eulogy, ask a close friend or family member to proofread it. Ask them to look for any errors or mistakes. Ask them if it conveys the message you want to leave with the audience.
Be sure to practice your edited eulogy, and don't forget to bring a printed copy with you. After you've followed these steps, you'll be ready to deliver a heartfelt, memorable eulogy that pays tribute to your loved one.
Hazeltine National Golf Club is a private golf club located in Chaska, Minn., about 30 minutes southwest of downtown Minneapolis. The club opened in 1962 with a mission to build and maintain a golf course suitable for the conduct of national championships. Hazeltine is one of only two courses in the United States to have hosted the U.S. Open, PGA Championship, U.S. Senior Open, U.S. Women's Open, U.S. Amateur, and Ryder Cup. Hazeltine's meeting and event space, golf shop and specified services in the learning center are open to the public. More information about becoming a member at Hazeltine is available at www.hazeltinenational.com.
Topics: Events