As I get my season started, I begin by checking on my fundamentals. There are two variables that must be controlled on each shot in golf: distance and direction. This week, I am focusing on controlling the direction of each shot.
The biggest goal for me is to create a shot pattern that I can control under pressure in a tournament. Each player is different; some prefer to play a draw over a fade, or vice versa. The goal is to take one half of the golf course out of play. How many of us have stood on a tee box and felt like the shot could go in either direction? That's not a fun feeling! The straight shot is one of the hardest to hit on a consistent basis, but a shot with some bend on it can be easily repeated.
I have always been a fade player. And while I have recently tried to play more of a draw, I have found that I just can't trust it when under the gun. So, back to the fade it is for me.
There are two parts of the golf swing that you need to be able to control to get the ball flight pattern that you desire: the path of the clubhead on the downswing and the amount of clubface rotation. To check my current path and clubface angles, I spent some time with Mike Barge on Trackman.
Refining Downswing Path and Clubface Angles with Trackman
For those of you who are unfamiliar with Trackman, it is a state of the art radar technology that can track the flight of the golf ball as well as the path of the club throughout the swing. Yes, the same technology that was originally created to detect our enemies during war is now working to help us play golf better!
When I began the session with Mike, we found that my downswing path and clubface angle were the complete opposite of what would create a repeatable fade.
I began exaggerating a different downswing path and clubface angle until we began seeing changes in the numbers from each shot. The great thing about Trackman is that you get feedback on each shot. I was able to compare what I felt like I had accomplished on each swing to what was reality through using Trackman. As much as I didn't like them at times, the numbers simply don't lie.
Laws of Ball Flight
To help you understand how downswing path and clubface angles affect ball flight, take a look at this chart. While I wasn't a great physics student in high school, I have come to understand these important laws which allow me to hit different shot shapes when I need to.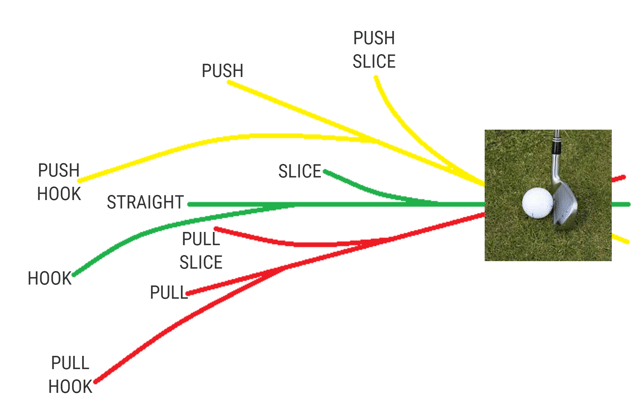 Once I began getting my clubface path traveling more outside to in with the clubface not rotating as much, I began to see the fade that I've grown to depend upon over the years. With my ball flight now doing what I can depend upon, I will begin to focus on distance control over the next week.
Next week, I will take the Trackman Combine Challenge which will test my ability to control distance. If I can develop control for the direction and distance of each shot, then I should be off to a great start for 2017!
---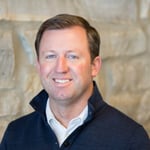 Chandler Withington is Hazeltine's Head Golf Professional. Prior to leading golf operations at Hazeltine, Withington was on the golf staff of Merion, Seminole Golf Club, and other highly regarded clubs. Withington is a historian of the game, and values the life lessons learned on the course.
Hazeltine National Golf Club is a private golf club located in Chaska, Minn., about 30 minutes southwest of downtown Minneapolis. The club opened in 1962 with a mission to build and maintain a golf course suitable for the conduct of national championships. Hazeltine is one of only two courses in the United States to have hosted the U.S. Open, PGA Championship, U.S. Senior Open, U.S. Women's Open, U.S. Amateur, and Ryder Cup. Hazeltine's meeting and event space, golf shop and specified services in the learning center are open to the public. More information about becoming a member at Hazeltine is available at www.hazeltinenational.com.
Topics: Golf Tips