A short two years ago, our staff here at Hazeltine National was making final preparations for the 2016 Ryder Cup. As we reflect back on that tournament, we're filled with so many unforgettable emotions inspired by the greatest golfers in the world. The battle of Reed and McIlroy. Thomas Pieters and his stunning Ryder Cup debut. And, of course, Davis Love III picking up Ryan Moore's tournament clinching putt. Those moments will remain with us forever, especially as we prepare to host another Ryder Cup in 2028.
But it's not 2028, it's 2018 and the Americans have a tall order ahead of them as they visit Le Golf National in Paris, France. As the tournament approaches, we asked some of our staff here at Hazeltine National to share some insight and predictions. See what they had to say!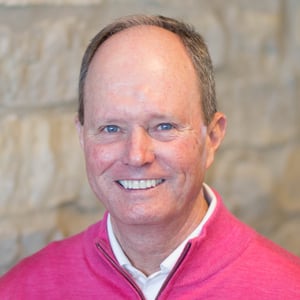 Mike Barge, Director of Instruction
Ryder Cup week is a special time for golf, especially after getting a first hand look at Hazeltine in 2016. We have an appreciation for the amount of preparation that goes into hosting one of the biggest sporting events in the world. I can only imagine what things will be like for 2028.
Since I'm no good at predicting the future when it comes to sporting events, I'll leave the predictions to others. What makes it harder to predict but also more compelling to watch is the format. Match play and especially team match play for 18 holes comes down to who can get hot at the right time and make a few crucial putts. All 24 players are capable of doing that.
What also makes the Ryder Cup so unique is how the players react to the event. It's so different from all other weeks on Tour, playing for your country, being a part of the team, a feeling of accomplishment in just making the team. They know it adds to their legacy with a good week which only amps up the pressure.
Enjoy watching!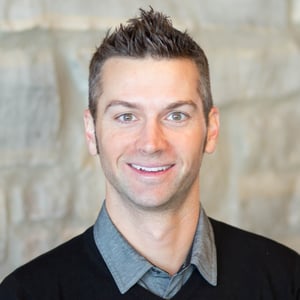 Chris Baisch, Teaching Professional
On paper, the Americans should win. They have the experience, they have 6 of the top 10 in the world rankings. Ironically the other four spots are taken by members of the European team. The Americans have three rookies as opposed to Europe having five. With the implementation of the task force for 2016, the Americans should be working together better. With all of that said, hard to believe that the Americans have not won on European soil since 1993. 25 years!
I predict it will be very close, even as far as making it a tie, with that the Americans would retain the cup.
I was a little worried when Bryson officially made the team, but learned that he gets along with Tiger and has played many practice rounds with him. Patrick and Jordan should remain the same, Phil will pair well with Rickie again and even Tony Finau. Webb Simpson and Bubba Watson played well at Medinah in 2012 together. DJ and Brooks played together in 2016, and are good buddies. Sadly I almost left out Justin Thomas, who to me seems to get along with everyone on the team, and should not have a problem playing with anyone.
On the European side, I see Rory wanting some redemption against Patrick, so he should be playing with a chip on his shoulder. Ian Poulter is back and proven to be a Ryder Cup killer. And my pick this year for MVP on the team will be John Rahm. I could see him and Sergio pairing up to have a Spanish flair like Seve and Jose Maria Olazabal. For Captain Bjørn, how does he manage his rookies with veterans. Stenson/Rose makes sense to me again and it's nice to see Paul Casey make his way back onto a team and he seems as if he can play with anyone as well. Not sure how much the players wanted to finish up and get ready for the Ryder Cup, but the Europeans all played poorly on Sunday at the Tour Championship which I hope rolls into this week. :)
It's not too often that you set an alarm for 2am! But I will be happy to have a few days of sleepless nights. Whatever the outcome is, I hope it is close, spirited, and exciting, which I know is what the Ryder Cup has become.
Eric Rule, General Manager
It is impossible to describe how exciting it is to be the host of the most recent Ryder Cup. Everyone remembers the sights, sounds, thrills, and being part of it up close and personal. That is the same feeling the members of Oak Hill had in 1997 when I was the GM following the 1995 Ryder Cup. As members and staff of the club, we were really on the sidelines of the strategy being contemplated by the Captain and his assistants. Seeing them calculating who is going to place which team pairings in what order or, on Sunday, who goes first second third, etc.
The pairing of Rory McIlroy and Patrick Reed was golf theatre at its finest. The two battled a spectacular day of golf with the first match out of the gate and it was special. We have got to have that paring again in France. The world demands it!
As for the match itself, Europe has won every match on European soil since 1993 at the Belfry which I had the opportunity to witness as the next host manager. I believe that the US will finally change that trend but the margin will be closer than most expect. I am going to say The United States by a score of a 15 -13.
Chris Tritabaugh, Golf Course Superintendent
This week the Golf Channel showed a couple sessions of our Ryder Cup. It was really cool to sit and watch. I've watched all of Sunday and some of the other sessions, but it had been awhile. I'll admit, I was a bit emotional, the memories are just so strong.
Additionally, being on the golf course during this time of year will always bring back memories of that year. From August 11th through the Saturday before, we receive over 16" of rain. At the time it was maddening, but as I look back on it, it just made the whole experience more epic and unlikely to be forgotten. Of course it helps that the week of the tournament was so perfect. If that had been as rainy as the weeks prior, the memories would be completely different.
I'm amazed at how much the US winning has changed my feelings about the whole thing. Leading up to it, I didn't think that would matter. Two years later, I'm certain, had we lost my memories would not be as fond.
I'm very much looking forward to getting up early and watching this year's Ryder Cup. My perspective will never be the same.
Predictions on this year's Ryder Cup:
The US has an amazing team and I think the win at Hazeltine was something that has once again elevated this event to another level.

For many years, the US has gone into the event as the "on-paper" favorite, but never seemed able to match the European's intensity. Now I think we have both in our favor-the dramatically better team and the edge when it comes to intensity.

There was and has continued to be a lot of criticism over the setup of Hazeltine from the Euros. Too easy they thought. I suspect a rebound effect in Paris, a course setup to favor their team. Soft, narrow and slowish greens. In the end, I think the advantages the US team has in players and energy will shine through and the US will retain the Ryder Cup.
Chandler Withington, Head Golf Professional
As we look to Paris, here are a few storylines to follow along with:
Will USA break up the team of Jordan Spieth and Patrick Reed? It's hard to imagine breaking them up, but I do believe it will happen. I believe we will see Spieth and Reed be the first twosome out for USA on Friday morning. After that, I do believe we could see them play with other partners for the first time. Spieth is close with both Rickie Fowler and Justin Thomas, and Patrick Reed strikes me as the kind of player who could handle the chaos of playing with Tiger Woods. In fact, I feel he would thrive in the chaos. Unless Spieth and Reed are dominant early, don't be surprised to see them playing with different partners for the first time.
Here are the other pairings I believe you will see from USA:
Tiger Woods and Bryson DeChambeau

Phil Mickelson and Tony Finau

Rickie Fowler and Justin Thomas

Dustin Johnson and Brooks Koepka

Bubba Watson and Webb Simpson
Can USA win overseas for the first time in 25 years? 0 for the last 5 trips over the pond for Team USA. As with most Ryder Cups, USA will be considered the favorite. Team Europe loves to be the underdog and feeds off the crowd when at home. Each time Europe plays at home, we seem to learn the name of a European player who we were not familiar with, but who played great for their side. In 2002, it was Phillip Price defeating Phil Mickelson in a crucial singles match on Sunday. In 2006 it was David Howell. In 2010, it was Eduardo Molinari. In 2014, it was Jamie Donaldson, who clinched the Cup with his win over Keegan Bradley to clinch the Cup.
This year's candidate for 'player you didn't know, but now you do' is Tyrell Hatton. He isn't a name most Americans recognize, but they will by the end of next week. I could see Hatton paired with fellow Englishman Ian Poulter, which would be an energetic pairing.
Who will stay dry? The course at Le Golf National features water on 10 of its 18 holes. The 18th hole is a long par 4 with water on the left side of the fairway and a forced carry over water for the approach. With a match or potentially the Ryder Cup on the line, who will keep their ball dry? This course and some its holes seem eerily similar to some at the Belfry, where the Ryder Cup was played in '85, '89, '93 and '02. USA only won one of those matches. Images of Americans hitting their shots into the water on the 10th and 18th holes at The Belfry are still vivid. Let's hope this young group of Americans has an aversion to getting wet.
Course setup. The beauty of the Ryder Cup is the home team gets to setup the course to what they feel is their advantage. At Hazeltine, Team USA cut the rough short, ran the greens fast, kept the tees back on long par 5's and kept the hole locations towards the center of the green on Sunday. At Le Golf National next week, you can expect to see the exact opposite. The rough will be up, the greens will be slow, and the hole locations will be tucked. The Europeans set the course up like this at Gleneagles in 2014 and it played out well for them. But that was a much different American team. I'm looking forward to seeing if this American team, which is much stronger than 4 years ago, is up for the challenge.
Prediction. Europe is coming off a loss and is playing at home. They are adding some great pieces to their team from a few years ago in Tommy Fleetwood, John Rahm, Francesco Molinari, Paul Casey and Ian Poulter. I expect Rahm to play with Spanish passion like Seve and Olazabal did. Poulter could be a huge emotional leader for Europe. Europe is also like a bull seeing red when they see the top ranked players on the other side. You can bet Europe wants to get the Cup back and won't go easily. This will be a close one. Until USA shows they can get it done over there, I still like Europe to win, 15 – 13. But of course, I hope I am wrong!
On behalf of all of us at Hazeltine National, enjoy watching this year's Ryder Cup.
Topics: Championships