Y.E. Yang Overcomes Tiger Woods in PGA Breakthrough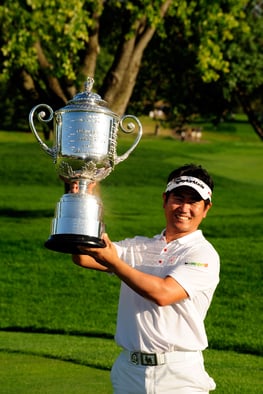 Only time will tell which record from the 2009 PGA is more significant: Y.E. Yang becoming the first Asian-born major champion, or Y.E. Yang becoming the first player to defeat Tiger Woods when Woods held a 54-hole lead in a major. Up to this point, Woods was 14-0 when going into the final round of a major with the lead. Entering Sunday's round, Woods seemed to have locked up a win.
Yang Yong-eun, as he is formally known, began the final round two shots behind Woods and tied with Padraig Harrington, the defending champion. A regrettable quintuple bogey on the par-3 8th ended Harrington's chances of a repeat title.
None of that mattered to Yang, a 37-year-old South Korean who hit the shots everyone expected from Woods. Leading by one on the final hole, Yang slew golfs giant with a hybrid 3-iron that cleared the bunker and settled 12 feet from the cup.
The pivotal championship moment took place on the 14th hole, when Yang chipped in for eagle on the 352-yard par-4 to take a lead he would never relinquish.
It was a jaw-dropping finale — thanks to Yang's scintillating hybrid shot to 10 feet on the 72nd green for the clinching birdie. Tiger made bogeys on the 71st and 72nd holes for a final round 75. Yang made the birdie putt and shouted with joy as he pumped his fist. That gave him a 2-under 70, and a three-shot victory when Woods missed yet another short par putt and shot 75.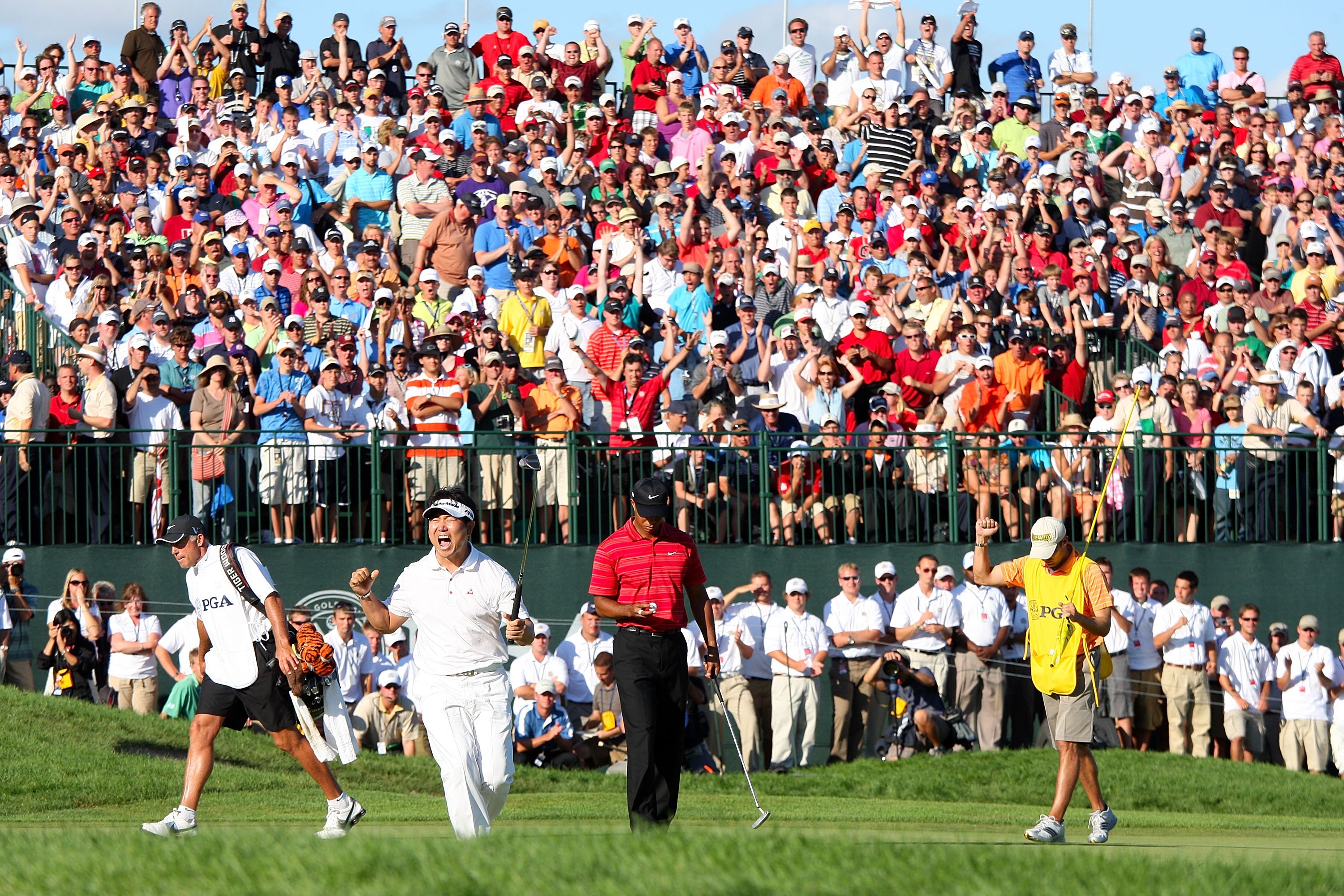 "This might be my last win as a golfer," said Yang, who won over interviewers with his enthusiasm and humor, which was apparent even through an interpreter, "but it sure is a great day. It means the world right now."
Yang's winning spoils were $1.35 million. For Woods, it was the second time he has finished runner-up in the PGA Championship at Hazeltine, both times to a surprise winner. Seven years prior, he birdied the last four holes and came up one short of Rich Beem.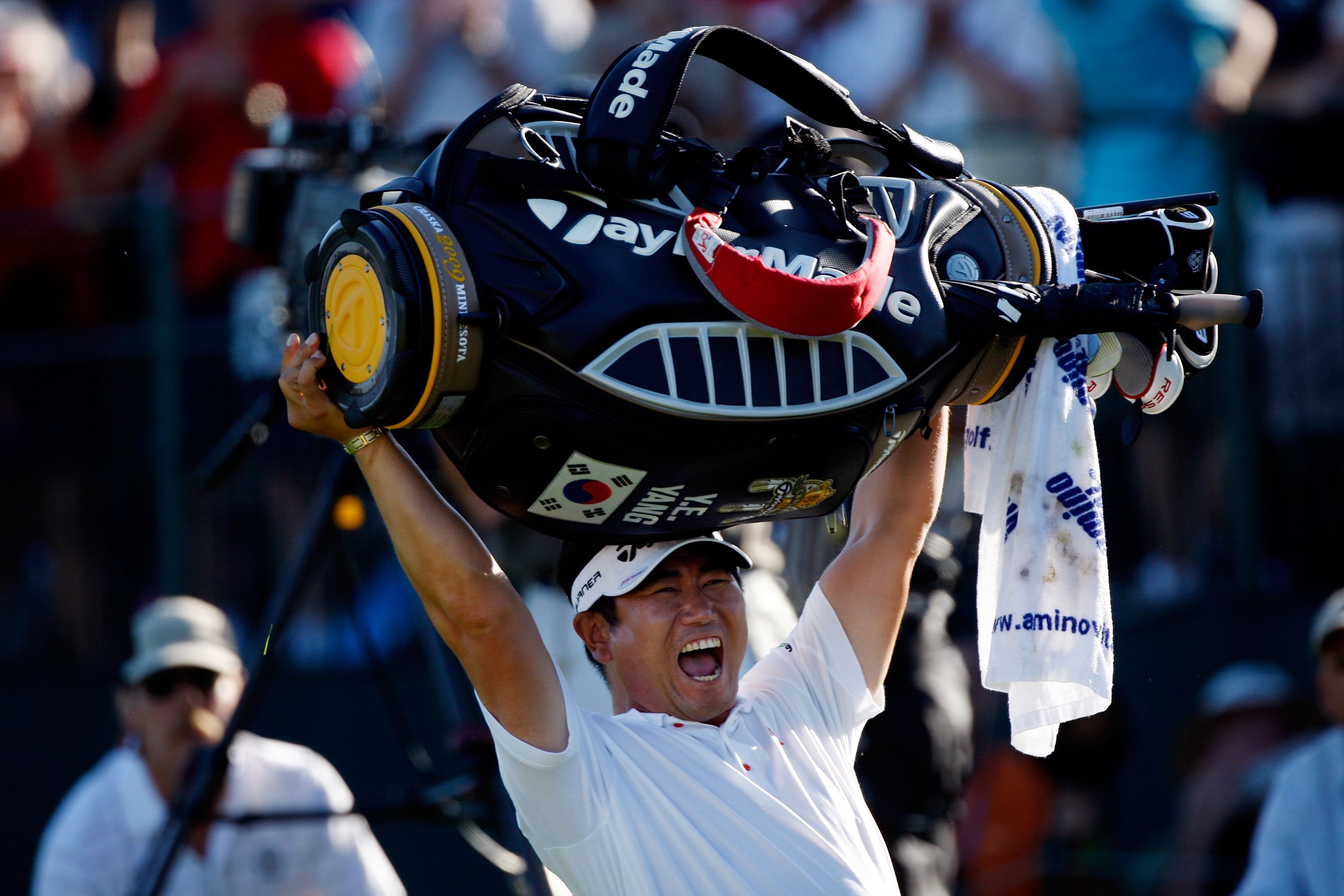 Also of note: The 2009 PGA was the longest major championship course to date, playing at 7,674 yards.
Hazeltine National Golf Club is a private golf club located in Chaska, Minn., about 30 minutes southwest of downtown Minneapolis. The club opened in 1962 with a mission to build and maintain a golf course suitable for the conduct of national championships. Hazeltine is one of only two courses in the United States to have hosted the U.S. Open, PGA Championship, U.S. Senior Open, U.S. Women's Open, U.S. Amateur, and Ryder Cup. Hazeltine's meeting and event space, golf shop and specified services in the learning center are open to the public. More information about becoming a member at Hazeltine is available at www.hazeltinenational.com.
Topics: Championships