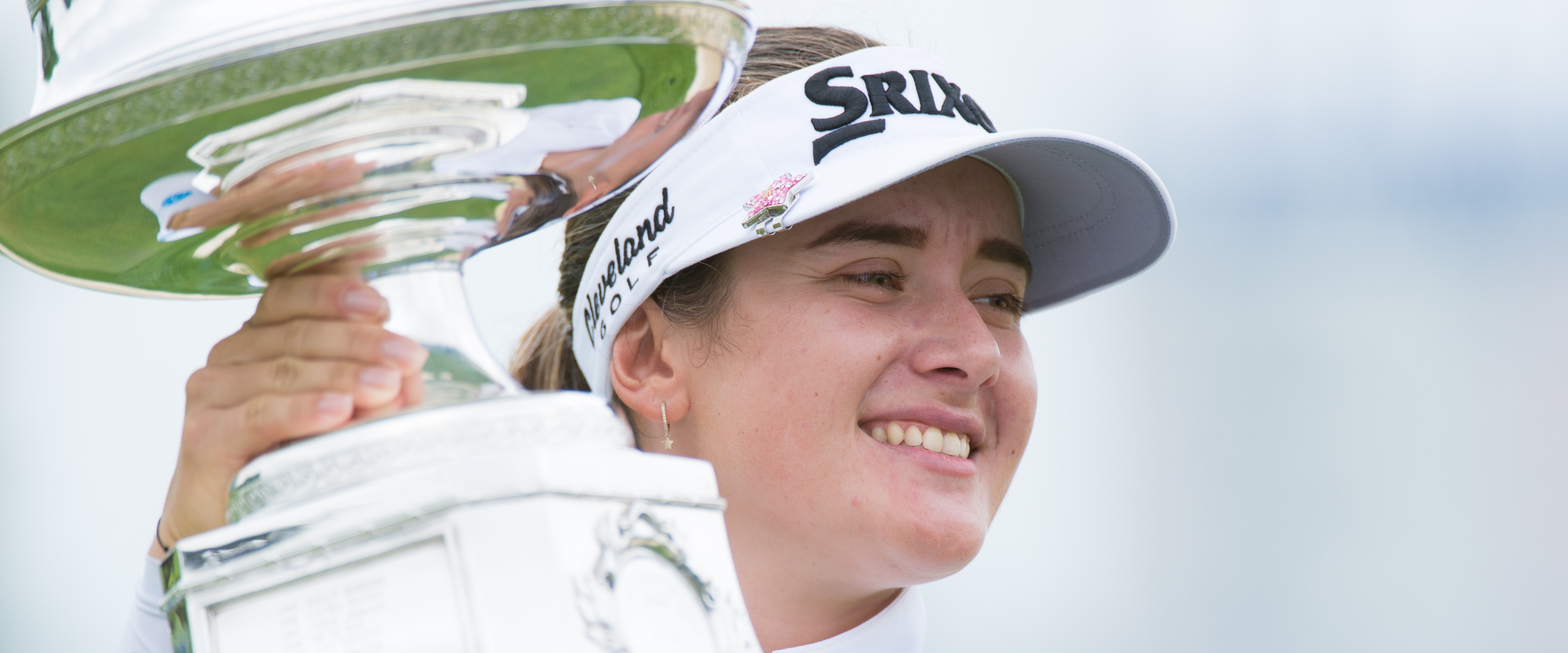 The storyline of the day at Hazeltine is that Hannah Green won her first major championship, but her 2019 KPMG Women's PGA Championship victory also doubled as her first win on the LPGA Tour.
Hannah Green never felt more nervous than standing over a 5-foot par putt Sunday at Hazeltine National with a chance to win her first major at the KPMG Women's PGA Championship.
"I'm pretty much speechless," Green said, tears interrupting her sentences. "I was really nervous the last five holes and just really -- I made a clutch putt and that was kind of got me through another one. To make the one on the last is really is surreal."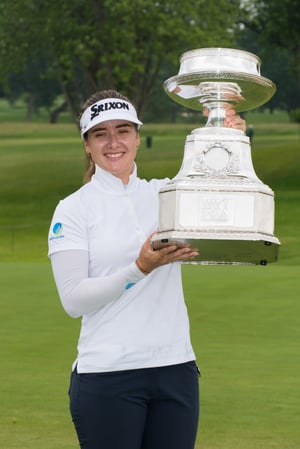 Throughout the week, Green was magical. She holed a bunker shot for birdie on Thursday, holed a 60-yard wedge from the rough to save par on Friday and hit 17 greens on Saturday despite missing eight fairways. Sunday was more of the same and when she did make a mistake, her putter was the great eraser that wiped out the errant shots.
Green was amazing all week. The 22-year-old Australian, playing in just her seventh major and seeking her first LPGA victory, started the day with that one-stroke lead over Jutanugarn and protected it brilliantly as Jutanugarn faded and others charged.
"It's awesome," said Green, whose mother was watching on TV at home. " I've always wanted to win in front of an Aussie crowd. I felt even that's what it was like today. Anything to just be winning in majors the first event. I actually didn't feel too nervous the first few. Obviously, I heard Sung made the last one, knew I needed to make par. Didn't want to play that hole again. I'm really happy I made it."
Green's nine-under-par 279 was one stroke better than defending champion Sung Hyun Park. Fittingly, Green won it with an up-and-down out of the left greenside bunker on the final hole, making a 5-footer for par with the club that saved her time after time this week.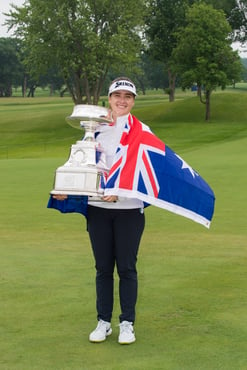 Park, playing in the group up ahead, made an 18-foot birdie putt on No. 18 while Green watched from the fairway. She tugged her hybrid into the left bunker from 182 yards but hit a solid sand shot and then made the putt, the tears of joy that followed belying the calm with which she delivered the winning stroke.
That set the stage for the dramatics on the 18th green – first Park rolling in her birdie putt and then Green making up-and-down from the bunker. It was the most fitting end to a tournament in which Green led from start to finish, but there was always the feeling the magic could run out.
But it never did, which left the feeling that this was more than magic – it was simply great golf. Now Hannah Green's name is in the record book as a major champion.
Topics: Championships