As we close the book on another year in golf, we look back at 5 captivating stories from the PGA Tour in 2018:
1. Tiger Woods Wins the Tour Championship
From 2015 to 2017, it was laughable to think the great Tiger Woods would ever win again, much less make a cut. A personal downfall that played out before our eyes in 2009, followed by injuries and endless surgeries, and worst of all the chipping yips had reduced one of the all-time greats to an afterthought.
But, the way Tiger swung the driver in the Bahamas in late 2017 had everyone optimistic. When we came close at the Valspar in March, many began to ask, "Is this really happening?"
Tiger was dominant from start to finish during the Tour Championship at East Lake, his first win in over five years. With one more hurdle cleared, everyone is wondering if he can win another major. You can bet there will be a buzz at Augusta come April.
2. Molliwood Throttles Team USA at the Ryder Cup
This wasn't supposed to happen. Team USA had gotten back to winning at the Ryder Cup in 2016, and with additions such as Tiger Woods, Justin Thomas, Tony Finau, Bubba Watson, Webb Simpson, and Bryson DeChambeau there was no way USA could lose, right? Wrong.
The 2018 Open Champion, Francesco Molinari, teamed up with Tommy Fleetwood to win all four matches together and led the way to a dominant win at the Ryder Cup in Paris. Many will point to the golf course setup as the reason for defeat, but it would be a mistake to overlook how well the Europeans played as an entire team. Team USA will have to wait until the fall of 2020 for redemption at Whistling Straits in Wisconsin.
3. Brooks Koepka Wins 2 More Majors
When the curtain lifted on the 2018 season, Brooks Koepka was not in attendance. Koepka did not rejoin the tour until May, after taking 15 weeks off with a sore wrist. He was not even a speck on the radar when he returned as all eyes were focused on Tiger Woods.
Koepka silently went about his business and won the U.S. Open at Shinnecock Hills in June. Then he won the PGA Championship by fighting off a charging Tiger Woods at Bellerive in August. Koepka now owns three majors at the age of 28, yet somehow has won only one PGA Tour event. Some players just thrive in majors. With that, he won't be flying under the radar any longer.
4. Cameron Champ Wins on the PGA Tour
If you don't know his name yet, you will. The PGA Tour rookie broke through to win the Sanderson Farms Championship in October.
What's the big deal about a rookie winning on Tour you ask? It's the distance he is hitting it from the tee — effortlessly over 350 yards. Incredibly, Champ will make players like McIlroy, Johnson, and Thomas look short.
The question is, will the way Champ plays the game become the new normal for the under 25 crowd? Or, will the Tour begin rolling back how far the golf ball travels? Time will tell.
5. Rule Changes Are Coming in 2019
While the revised Rules of Golf have not gone into play on the Tour yet, there was a buzz around the upcoming changes. For example, when asked if he will leave the flagstick in when putting, Bryson DeChambeau replied, "It depends on the COR — the coefficient restitution of the flagstick. In U.S. Opens, I'll take it out. At every other Tour event, when it's fiberglass, I'll leave it in and bounce against the flagstick if I need to." Wait, what did he just say?
I don't know about you all, but he lost me at COR. Regardless, the USGA changed some rules, such as leaving the flagstick in when putting in an effort to speed up play. It will be interesting to see if some rules that were changed will quickly change again or be left alone.
There is much to look forward to in 2019, and it all starts in just a few short weeks in Hawaii.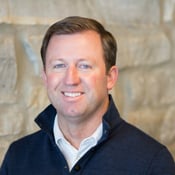 Chandler Withington
Head Golf Professional
Topics: Championships