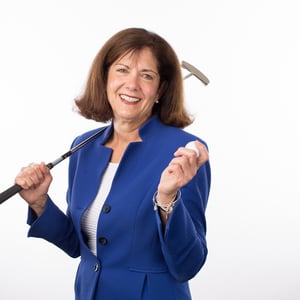 When the top women golfers in the world play Hazeltine National at the KPMG Women's PGA Championship, it will mark the return of women's golf to our Club and continue our tradition of hosting major championships. Hazeltine hosted the 1966 and 1977 U.S. Women's Opens as well as an impressive list of men's major championships from the U.S. Open and U.S. Senior Open to the PGA Championship and Ryder Cup.
The KPMG Women's PGA Championship, one of five Majors on the LPGA Tour, will be played June 20-23 at Hazeltine. The annual KMPG Women's Leadership Summit will also be held on-site during Championship Week.
The Summit invests in the next generation of women leaders by providing content, tools, and networking to encourage their advancement to the C-suite. Appropriately, Hazeltine's organizing committee is headed by a pair of successful businesswomen. Longtime Hazeltine members Ruth Kimmelshue and Marcia Lockman lead the Championship Committee, with Ruth as General Chair and Marcia as Vice Chair. Marcia's experience as a Vice President made her an ideal candidate for the position.
Leading the Championship Committee
"The club thought it was important for a woman who had a career in business to be a part of the leadership team," says Marcia. "Ruth Kimmelshue was absolutely the right choice to Chair the Host Committee. She is member of Cargill's executive team. And, there is a very long-standing business relationship between Cargill and tournament sponsor, KPMG."
Ruth then recruited Marcia as the Vice Chair because of their friendship, not to mention her own career in business. "We think of our roles with the Host Committee as CEO and COO," Marcia explains.
Business metaphors come naturally to Marcia, who spent 32 years in commercial real estate and retired as an Executive Vice President in 2018 from CBRE's Global Workplace Solutions Group. "My role was that of a strategic advisor and transaction team lead to our Fortune 500 clients. For smaller clients, we served as an outsourced real estate department. For larger clients, we helped them manage their real estate spend or solve complex real estate problems."
History at Hazeltine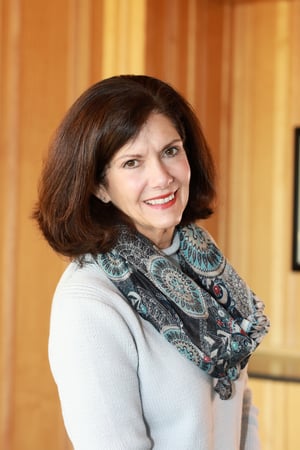 Marcia and her husband Jim have been Hazeltine members since 1978, when they moved to the Twin Cities. "We have been very fortunate to see a tremendous amount of change at the club," she says.
That includes working on a number of major championships, dating back to the 1983 U.S. Senior Open, yet Marcia feels her greatest accomplishments at the club relate more to the members.
"We have a gourmet club that is now 42 years old, originating with members we met during our first year at Hazeltine," she says. "And I started the after-hours golf league in 1981, appealing to women who worked outside the home or had young children." That groundbreaking club now has 110 members.
"Our motto was 'You can come out to the club and spend money just like your husband'," she jokes. Yet she gets very serious when discussing the many ways golf – and her Hazeltine membership – helped her develop relationships in the business world.
Mixing Golf and Business
"I've used golf for entertaining friends and clients. And I've also used golf for developing business relationships. Golf provides the opportunity to spend four wonderful hours getting to know people," she says.
"What I like most about Hazeltine is the people," she says. "As you know, it's a very unpretentious club. People are here because they enjoy golf. And I enjoy the golf course, too. Although I'm not a very good golfer these days, playing Hazeltine on a routine basis helps you feel very confident when you go elsewhere to play."
And with the KPMG Women's PGA Championship fast approaching, Marcia says she's motivated by her experiences volunteering at previous events. "How can we make this the best event possible? At Hazeltine, we like to raise the bar each time we have an event."
Topics: Championships