When it comes to wedges, there are so many options in the market, it can make your head spin!
And when you're shopping, you'll likely find yourself asking questions like, "Do I go with a three or four wedge setup," "What loft variations should I have," and "What bounce options do I choose?"
Here is a list of considerations you should make when buying wedges for your game.
Start with Style
The first thing to look at is the aesthetics of the wedge. Do you like the head shape, the color, the grip, etc.? You need to feel comfortable (and look good) while standing over your next shot.
Some golfers like to mimic the pros and get clubs built specifically to their height and swing style. Of course, custom clubs should fit you as snugly as your golf glove. But if you don't want to make that investment, try out many different clubs in the store to make sure you like the way they feel.
Be Thinking about Bounce
First off, "bounce" on a wedge is the bottom section of the wedge, under the blade. The degree of bounce is what determines the ease of "bouncing" out of the sand or rough without snagging. So, when you're in your club stance with a wedge, the space between the ground and the front edge of the club blade is the bounce. The taller the space, the higher the bounce angle.
Finding the correct bounce for your wedge setup can be tricky at times. There are a few things to look at when deciding:
Type of turf/sand conditions you normally play
Whether you have a steep or shallow swing plane
Soft turf/sand conditions and steeper swing plane usually mean higher bounce, while firmer and shallower swing plane mean lower bounce. These are not absolutes, but they are a great place to start.
Keep in Mind Lofts and Gaps
If you prefer to make full swings over three-quarter or half swings, you will want to go with a four wedge setup like these: PW, 52, 56 & 60 degree options.
If you are comfortable with more feel or half shots, you can go with a three wedge setup; PW, 54 and 58 degree options. The number on the bottom of the wedge is just that: A number! You can always bend your wedges to get the desired distances made with a full swing.
Brands are Important
Here are some brands to explore when deciding on you next wedge:
Titleist Vokey SM7 has 23 loft/bounce combinations in three finishes
Callaway Mack Daddy 4 has 21 loft/bounce combinations in three finishes
Cobra King Black/King PUR 12 loft/bounce combinations in two finishes
TaylorMade Milled/Hi Toe 23 loft/bounce combinations in four finishes
Cleveland RTX 4 18 loft/bounce combinations in three finishes
Brands may be important for feel, design, and quality, but nothing trumps short game skills. Be sure to experiment with different wedge combinations and tactics to maximize your short game ability. But most importantly, practice, practice, practice! Good luck!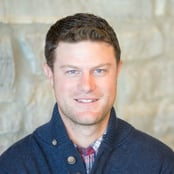 Andy Smith
Lead Assistant Golf
Professional
Topics: Golf Tips