Just because the snow is flying doesn't mean the hardcore golfer doesn't want a golf gift this holiday season! Here are the 5 must-have gifts for the hardcore golfer in your life.
1. Travel Bag
Because the hardcore golfer doesn't take 4-5 months off from golf.
The hardcore golfer plans to take golf trips over the winter to warmer destinations. Allow the golfer in your life to travel with ease and style with a travel cover from Club Glove.
A Club Glove bag has more than enough space to pack shoes, a rain suit and extra golf balls… Just about everything but their best friend!
To give the gift of travel a personal touch, you can customize it with the golfer's name or initials.
2. Rangefinder
Because the hardcore golfer likes to know the exact yardage.
Bushnell has many options of GPS and laser rangefinders. GPS wrist watches automatically recognize each course and provide the player with yardages to the front, center, and back of the green.
GPS devices connect to mobile apps, allowing the golfer to view and study a course before a trip so they are ready to execute shots during their round. Laser rangefinders have jolt technology, which lets the golfer know when they have hit their target.
Giving the golfer the gift of a known yardage is a gift they will thank you for over and over!
3. Lesson Package
Because the hardcore golfer is always improving.
Give your hardcore golfer a leg up on the competition with the gift of instruction. Hardcore golfers never ever stop improving. Even the best players in the world still take lessons.
Giving a hardcore golfer a credit towards instruction is like giving someone who is about to drive across the country a gift card for gas. If the golfer prefers, they can use the credit towards a club fitting. Lower scores start in the offseason, so help your hardcore golfer reach their full potential with the gift of instruction.
4. Indoor practice aids
Because the hardcore golfer will practice anywhere.
Indoor practice aids are a great way to keep your hardcore golfer practicing all through the winter. Online vendors have many options from indoor putting mats to hitting nets.
Most of these practice aids can pack up and don't take up much space. These are great items to have in an office, living room, or anywhere a little golf can be added to the day.
Or, you can take them to an indoor practice simulator, like the one we have here at Hazeltine National Golf Club.
5. "A Course Called Scotland" by Tom Coyne
Because the hardcore golfer travels the world to play golf.
Renowned golf author, Tom Coyne, is back with his latest installment of golf travel and humor in "A Course Called Scotland."
In 2010, Coyne released the book "A Course Called Ireland," which chronicled his travels around the coast of Ireland to play every seaside links. The unique part of Coyne's venture was that he walked… everywhere.
That's right, he even walked between each golf course. Coyne took the luxury of a rental car through Scotland and England, but the tale isn't any less captivating.
Coyne's book's will make any hardcore golfer want to grab their clubs and play in a driving rain or high winds.
Special note: Tom Coyne plans to visit Hazeltine National for a book signing in May 2019!
So, now you know what to get, but where can you go to get these items? Stop by our clubhouse Pro Shop, and we can help you find these gifts and more for the golf fanatic in your life!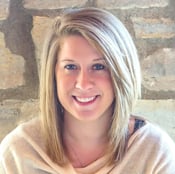 Erika Jones
Merchandise Manager
Topics: Golf Tips