Minnesota winters are long, cold and snowy. It is no wonder as spring begins to unfold, golfers look toward getting out to play their club. Questions such as "When does the range open?" or "Any word from the Superintendent on the opening?" begin even before the snow is off the ground. Private clubs have a duty to their members to build and modify a tee time system that accommodates as many members and their guests as possible. Hazeltine is no stranger to those questions and continuously reviews how we can accommodate our golf-centric membership.
Our Process
The process is a bit more complicated than how many times per day can we get on the sheet. Of course we need to be able to find times for all those who want to play, but we also need to leave time for the golf course maintenance team to get their work done so the golf course is as perfect as it can be whenever you step onto the first tee.
Balancing Course Play
We also need to plan for transitions if sending a 9-hole group out on the back nine. We need to ensure we can follow them up with groups of foursomes coming off the front nine, allowing for smooth, constant flow. Other factors that complicate this process include shotgun start events and league play. Once these events are all determined, we review our policies as they relate to tee time management and construct our tee sheet.
Maintaining Course Beauty
One of the primary aspects in creating a tee sheet that works is accommodating the needs of the golf course superintendent. We review necessary maintenance work that is required each day as well as more intense work that may only be done when the course is closed. Aerification, a chemical spray, weather conditions, major irrigation repairs, creek bank repair, and spring repair from the harsh winter all must be considered to ensure a world-class golf experience. What time does the sun rise and set and how much daylight is there. All these factors are considered in setting the timing and number of open slots we can set aside to accommodate our golfers.
Accommodating Guest Play
Our membership is a family membership, which provides equal access for husband and wife with some time restrictions for children. While our golf experience is truly one of the best in the country and the golf course can seem crowded at times, managing our tee sheet provides times for everyone to get on the golf course.
There is a fine line we need to walk between member only play and guest play. Members want to show off their course during a friendly round as well as entertain business clients. We cannot restrict this so much that people cannot use their course for these purposes. The club counts on guest revenue to help balance our budget. Making sure we satisfy the needs of all members is challenging!
Accommodating Other Club Members
There are situations where a club of the same caliber as Hazeltine has a member that would like to play Hazeltine. We try to accommodate a limited amount of these requests. While requests such as these provide access to others who would like to play Hazeltine, it also provides our members opportunities to play at some of the finest clubs in the United States and around the world.
Tee Sheet Management Plans for This Summer
At Hazeltine, we manage our tee sheet with the member experience in mind. It is great to have a membership who wants to play golf. A few concepts we are trying this year include allowing groups to play in fivesomes if they are all members. Often you will witness a foursome on the tee sheet and one of the players is someone you want to meet. Obviously, some of these are matches that they would prefer to play in the foursome as listed, but often, you can find a game this way. We only ask two things. If someone in the foursome agrees that you are able to play in the group, someone from the original foursome calls the golf shop to approve the addition, and second, that you play within the 4-hour 10-minute time frame.
Opening more times for members to play with other members is critical. This allows for members to meet new people, as well as have times dedicated to members only. What makes a club special is the relationships that form through socialization with your peers. These peers become your friends and lifelong bonds are formed.
Conclusion
What does this all mean? With careful planning, Hazeltine can build a less congested tee sheet with more member-only times, the ability to play in fivesomes, less guests and less corporate events, and provide our members with access to highly ranked clubs. By managing our tee sheet from daily maintenance practices to the end of your round, Hazeltine strives to make your day on the links exceptional.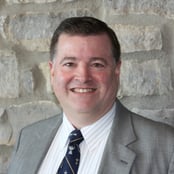 Eric Rule, CCM

General Manager
Topics: Golf Course Update