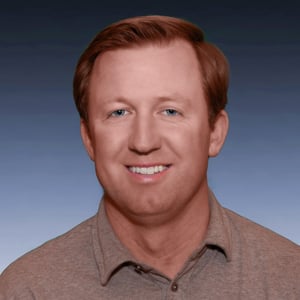 Any journey worth remembering is not without its detours and closed doors. I experienced this firsthand when my dream of becoming head golf professional took longer than I anticipated.
Although I had to endure a layoff and get passed by for numerous promotions, the journey helped build my character and taught me the necessary skills to excel in my current role at Hazeltine National Golf Club.
Here's a brief summary of my story. I hope it encourages you to keep striving toward your goals.
Mentored by the Legendary Bob Ford at Seminole Golf Club
In spring 2004, I was beyond excited when the head golf professional at Canoe Brook Country Club said I would spend the upcoming winter at Seminole Golf Club in Juno Beach, Florida. Less than a year earlier, I was laid off as an assistant golf professional in my first post-college job, which made this opportunity seem that much sweeter.
The head golf professional at Seminole was the legendary Bob Ford, who was also the head golf professional at Oakmont Country Club in Pittsburgh. Everyone in our industry knew that being around Bob was like winning the lottery. You were destined for success after working for Bob.
Losing Two Promotions
During my first winter at Seminole, I learned Bob was looking for an assistant to join him at Oakmont. I couldn't let the opportunity pass without expressing my interest. But, Chris Muldoon, a younger assistant I worked with at Canoe Brook, received the promotion.
After spending my second winter at Seminole Golf Club, I was hoping to be promoted from working on the practice facility to a member of the professional staff. Not only did I not get the promotion, but Bob urged me to stay at Canoe Brook for the winter and begin interviewing for head professional positions. The following year, Nathan Ollhoff, an energetic and hard-working young man from Minnesota, received the promotion at Seminole.
Landing a Role at Merion Golf Club
My head was spinning, and I was stuck wondering what to do next. Then, the phone rang. It was Chris, my former colleague who earned the promotion at Oakmont. His brother was leaving Merion Golf Club in Philadelphia, which meant there was an open position for the first assistant professional. My connection to the Muldoon brothers helped me land the job. It was a move that would change my life and career.
Achieving My Dream of being a Head Golf Professional
Six years later, I was looking to climb the ladder to head professional. Nathan, my former colleague who received the promotion at Seminole, had become the head golf professional at Interlachen Country Club in Minnesota. In a familiar theme, my biggest break came from one of my former peers. Nathan informed me of the job opening at Hazeltine National.
Finally, in 2013, my dream to become a head golf professional came true when I joined Hazeltine National. I love my job and I'm so grateful for the road that led me here. If my journey teaches you anything, let it teach you to be nice to everyone because you never know when someone from your past will help you.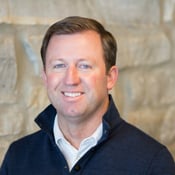 Chandler Withington
Head Golf Professional
Topics: Member Stories